Chelsea starlet Charly Musonda reveals imminent loan move following Manchester United interest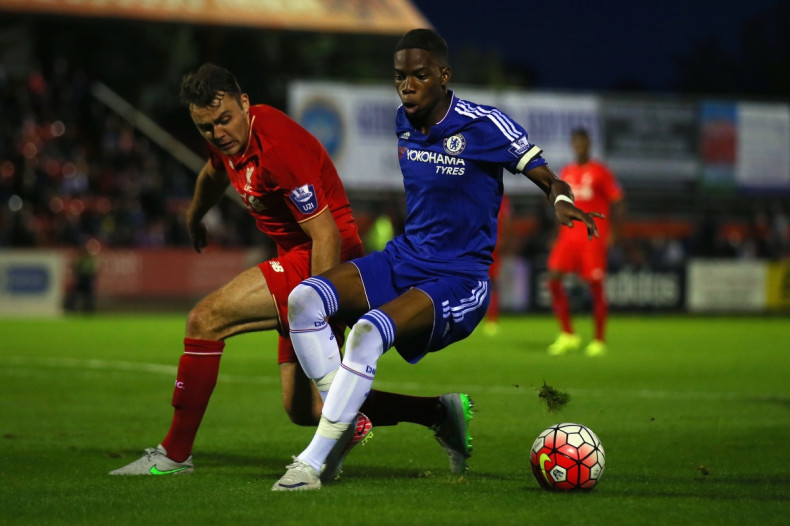 Chelsea starlet Charly Musonda has confirmed he is poised to leave Stamford Bridge on loan. Chelsea dominated youth competitions last season, with Musonda playing an influential role in both the club's Uefa Youth League and FA Youth Cup successes. But while he has trained with the first team, Musonda is still to make a senior appearance for the club.
The midfielder was expected to leave on loan last summer, indicating at the time he was keen to join either Marseille or Monaco in Ligue 1. But having remained at the club, reports have suggested the teenager has grown frustrated at Stamford Bridge, a development which has since attracted the interest of Manchester United, according to the Daily Mirror.
It would now appear Chelsea have granted Musonda's wish. In a message posted via his official Instagram account (which has since been deleted), he wrote: "Enjoyed playing youth football at Chelsea by winning titles and creating some unforgettable memories in the process," the Evening Standard reports.
"It is now time to take the next step to continue my progression on loan and develop furthermore towards becoming one of the very best one day at Chelsea. With hard work and dedication I believe I can and I am very excited."
Musonda's father, Charly Musonda Snr, hit out at Chelsea in November over the club's reluctance to hand his son an opportunity in the first team.
"He should definitely leave," Musonda Snr was quoted as saying by Belgian website Voetbal Krant. "Monaco were interested a while ago, and that was not the only team."
"He should be able to play in the first team, to develop further in that way" Musonda Snr added.
Musonda, who arrived in London in 2012 with brothers Lamisha and Tika, signed a new four-year contract with the Blues in May.