Woman arrested on suspicion of Sadie Hartley murder
A woman has been arrested on suspicion of the murder of a conference company boss who was found stabbed to death at her luxury Lancashire home. The 34-year-old from Chester remains in custody, said Lancashire Police.
Sadie Hartley suffered "a number of knife wounds" on the night of Friday, 15 January, police said. These were confirmed as the cause of the 60-year-old's death by a post-mortem the following day.
"We are making steady progress with this complex investigation with an arrest being made overnight," said Detective Superintendent Paul Withers, from Lancashire Police, before urging members of the public to come forward and help them build a picture of Hartley's final movements.
Hartley is last known to have made contact with a work colleague at about 7.30pm on Thursday, 14 January but was not heard from since.
Detective Superintendent Withers said that officers were trying to trace "a Renault Clio car and at least three people" on Sunny Bank Road who were captured on CCTV around half-an-hour later at 8pm.
"We believe that this could be around the time that she was murdered and we want to trace these people as soon as possible," he said.
The potential witnesses include a man seen walking out of the cul-de-sac and in the general direction of a nearby village store. He is seen to pass another person walking in the opposite direction into the cul-de-sac and a few moments later a jogger is seen on the footage.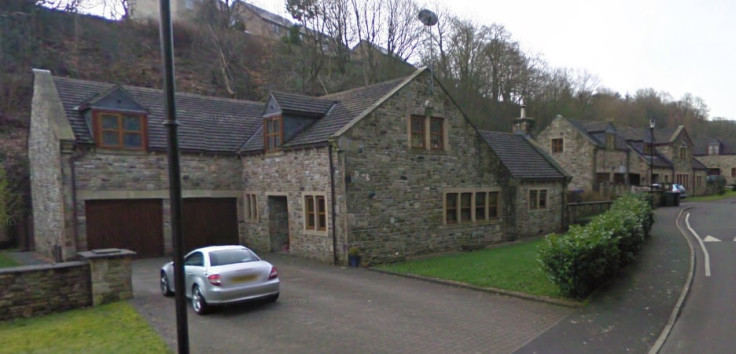 Police and paramedics discovered Hartley's body at the £450,000 stone built house the following day, after an employee at her company became concerned that she had not been in touch.
Her partner Ian Johnston, a former fireman, is believed to have been away on a skiing holiday at the time.
It is believed the home is rented and the owner is thought to be in Australia.
Hartley was co-director of Hartley Taylor Medical Communications, a company which organises conferences, courses and networking events for healthcare professionals and firms. Their last filing to Companies House revealed it had £209,940 in net assets in December 2014.
According to neighbours, there had been a spate of house burglaries in the area, with car keys being stolen from homes and high-performance cars targeted. Pam Connell, 55, who has lived on the same street for 12 years, said they assumed there had been another break-in when they saw the police arrive.
Hartley had probably only lived there about 12 months, said Connell, and her partner does mountain rescue and is an ex-fireman, the 55-year-old told The Manchester Evening News.
"I have seen her passing in her car but didn't really know her," she said. "It was her 60th birthday last year and they had a party with a big marquee."
"It's so sad what has happened," she added. "You just don't expect it to happen on your own doorstep."
© Copyright IBTimes 2023. All rights reserved.