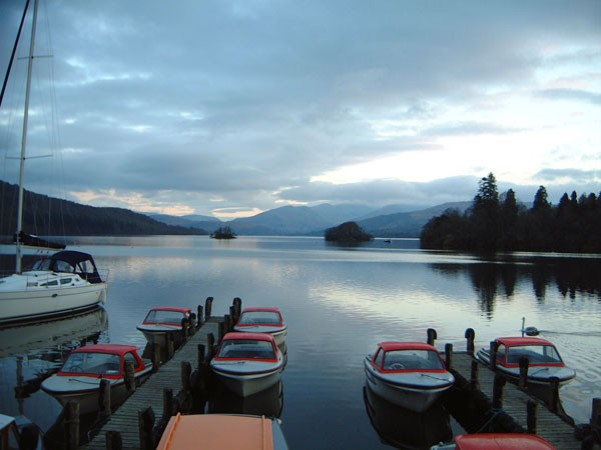 Police are investigating after a 36-year-old woman and a 10-year-old daughter died from suspected carbon monoxide poisoning on a boat in the Lake District.
Emergency services were called to a private boat on a jetty at Lake Windermere. Kelly Webster, 36, and 10-year-old Lauren Thornton, from Leyland in Lancashire, went into cardiac arrest and were taken to Royal Lancaster Infirmary where they later died.
A 39-year-old man, also from Leyland, who was also on the boat was airlifted to hospital and is currently in a serious condition.
Police confirmed they were called to the boat following reports its three occupants were suffering serious breathing difficulties. An investigation is underway, but police are currently unable to confirm the pair died of carbon monoxide poisoning.
Tony Rothwell, who runs the Bowness Bay marina, said that lake wardens reported that the boat had been fitted with a faulty generator.
He told the Daily Telegraph: "It was an amateur job, the boat had been fitted with a generator and the exhaust has leaked. It had been a very cold day and the fan heater was connected to the generator. It is a terrible tragedy."
A Cumbria Police spokesperson confirmed "that at approximately 4pm today [Monday], [officers] attended an incident at Lake Windermere, where it was reported that three people on a private boat were having serious breathing difficulties. Police attended along with an ambulance crew.
"A 36-year-old woman and a 10-year-old girl, both from the Leyland area, were treated at the scene and then airlifted to Royal Lancaster Infirmary. Unfortunately both have since tragically died.
"A man, who was also on the boat, is still receiving treatment at the Royal Lancaster Infirmary.
"Police are currently investigating the circumstances of this tragic incident and trying to establish the full facts about what has happened. The coroner has been informed."
One of the people who witnessed the events unfold was Dragon's Den start Duncan Bannatyne. He tweeted a picture of the lake, saying: "Tragic accident over there I am afraid."