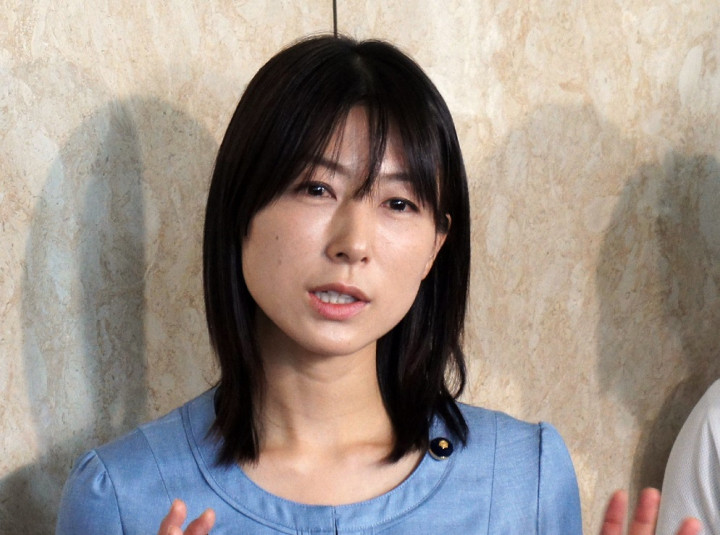 When a female member of Tokyo's assembly dared to question senior figures in the city administration on plans to help current and future mothers this week, she was met with a tirade of sexist jeers - emanating from Japan's party of government.
As Akaya Shiomura spoke, shouts of "Why don't you get married?" and "Are you not able to have a baby?" could be heard from members of Prime Minister Shinzo Abe's Liberal Democratic Party, according to fellow assembly member Shun Otokita.
Despite being reduced to tears, 35-year-old Shiomura, of the centre-right Your Party, continued with her questioning.
"The jeering came from the direction of the seats allocated for the LDP members," Otokita told AFP. Other colleagures of Shiomura demanded that the hecklers be identified and punished, yet the LDP said there was insufficient evidence to punish individual councillors.
"They should not shout things that have nothing to do with policies," Shiomura commented afterwards, as reported by Japan Today.
"Jeers like that degrade a person and amount to abuse. They should show respect for an assembly member who stands for questioning."
While the outbursts are a setback to Abe, who is looking to close Japan's growing political gender gap, sexist bullying in politics is hardly an eyebrow-raising issue. Such behaviour should be hard to imagine, but this week has seen sexism in politics closer to home.
In the midst of David Cameron's prevarications about improving the involvement of women in his party, a Conservative MP has been forced to apologise for saying he might end up punching a female journalist "in the throat" - if he appeared on a panel show with her.
Michael Fabricant, who was sacked as vice-chairman of the party after he tweeted "about time" with regard to Maria Miller's resignation as cabinet minister, tweeted the remark after Yasmin Alibhai-Brown took part in a Channel 4 News debate.
He also retweeted another post which suggested the journalist - who is British, part-Pakistani and Muslim - "should be deported".
Unsurprisingly, Alibhai-Brown has called on David Cameron to withdraw the party whip from Fabricant. But is it debatable as to whether Cameron will see fit to do so.
Lest we forget, however, Cameron has had his own fair share of controversy since he told Labour MP Angela Eagle to "calm down dear" at PMQs in 2011. But does he have a problem with women? Not in his eyes. Strolling into the House of Commons committee room in January, looking tanned and shiny, Cameron proclaimed with gusto that 2014 was his "year for women".
In reality, the number of female Tory MPs are dropping like flies, while the number of male politicians making obscene comments about women is on the rise (back in March, Tory MP aide Stewart Green commented that feminists need a "good slap" on Facebook).
Considering only 22% of our MPs are female, it is fairly obvious that 2014 is not going to be a year for women.
While shocking, Shiomura's case is just another run-of-the-mill example of women's problems in politics. Until we develop a zero-tolerance approach to sexism in the political realm, no year will be ours.