With just a month left until Christmas, children around the world are waiting with excitement for Santa to come. The tale of the an old man dressed in red with a long white beard, descending from the sky to bring presents is transmitted from one generation to the next, but psychologists now worry that this 'Santa lie' might be damaging to kids in the long-term.
Santa captures children's imagination and transforms Christmas into a magical moment, but this may lead to bitter disappointment when they realise this time of happiness is built on a lie.
Writing in the Lancet Psychiatry, psychologist Christopher Boyle and mental health researcher Kathy McKay say it can undermine children's trust in their parents. "If they are capable of lying about something so special and magical, can they be relied upon to continue as the guardians of wisdom and truth?" they say.
The morality of lying to kids
The researchers, from the University of Exeter and the University of New England (Australia), say the 'Santa lie' questions the morality of lying to children.
In some instances, it might be justifiable. These are white lies, which can prevent children from feeling hurt. "An adult comforting a child and telling them that their recently deceased pet will go to a special place (animal heaven) is arguably nicer than telling graphic truths about its imminent re-entry into the carbon cycle," they write.
However, such a big lie repeated by all the adults around them, can confuse children about whether lying is really all that bad. It might lead them to question whether other things they have been told are also untrue.
"If adults have been lying about Santa, even though it has usually been well-intentioned, what else is a lie? If Santa isn't real, are fairies real? Is magic? Is God?".
The number of studies on this topic is still limited, but the two scientists point out that all of this may have long-term effects on children that have not yet been considered, for instance on their development or on their understanding of what is moral or not.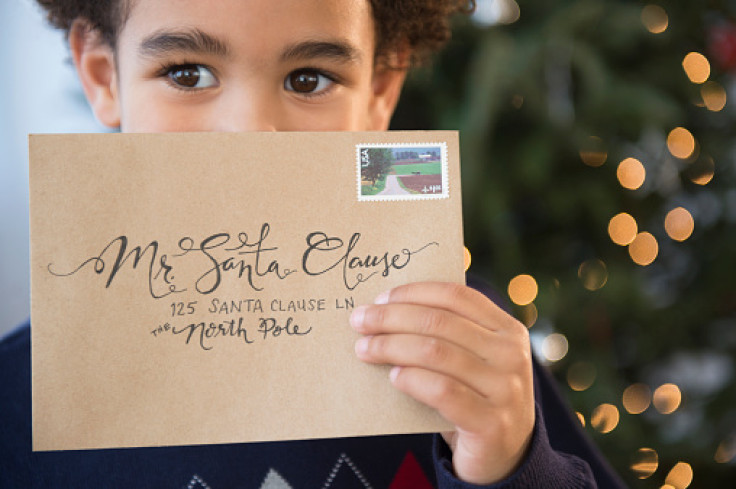 Some researchers have nevertheless argued that discovering the truth about Santa and understanding that sometime parents can lie also has positive effects: It can promote healthy scepticism in children that will help them as adults.
Terrifying perspective
The two authors also point out that many parents use Father Christmas as a "threat" – kids can be told that if they are not "good", they will not receive any presents. Using a lie as a tool to keep children well-behaved might not be the best parenting method.
"It is a method of discipline used by many adults that gains momentum closer to Christmas Day... It is made clear that no child can hide from the North Pole's National Security Agency-style vigilance. But who among us could claim constant goodness if watched at all times?", the researchers ask.
This perspective of an old man and his elves constantly checking our every moves sounds frankly terrifying when considered as an adult.
When adults want to be children
The researchers also point out that the myth of Father Christmas is not a "white-lie", and that it might be told for inherently selfish purposes. It is indeed a chance for parents to go back to their childhood and to a time when they believed in magic.
"By perpetrating the Christmas lie, one believes in the possibility of a better place and time (...) It seems that by returning to a fantasy world, there is a comfort in being able to briefly re-enter childhood, which was a magical experience for many. A time when imagination was accepted and encouraged but which becomes lost in the space and time of adulthood", they conclude.