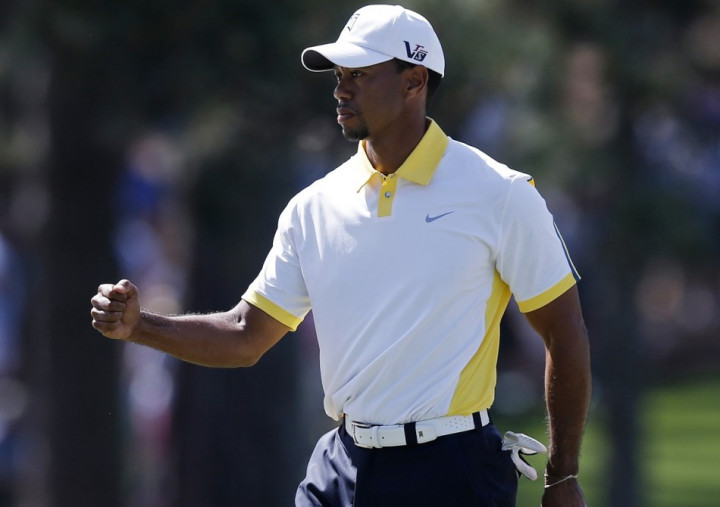 Tiger Woods has escaped disqualification from the Augusta Masters and has been hit with a two-shot penalty for foul play instead.
Officials at the tournament in Georgia shrank back from eliminating Woods from the prestigious event - but his chance of victory has been dealt a heavy blow.
But the prospect of being thrown out for taking an illegal drop is over, after an anxious overnight wait for the world golf number one.
Organisers were accused of a "fudge" in the aftermath of the decision.
BBC golf correspondent Iain Carter took to Twitter, writing: "This seems an unsatisfactory fudge to keep him in the tournament."
But the news will be greeted with pleasure by broadcasters and sponsors, relieved to see the sport's most valuable player stay in the competition.
Woods faced sanctions for breaking the rules during his second round on Thursday.
The tournament hot favourite placed the ball more than two yards from the spot on the 15th hole from where he played a shot which ended up in the water.
That should have resulted in a one-stroke penalty, yet Woods failed to register it on the scorecard he submitted to officials at the end of his round.
According to the rules of the US Golf Association, the penalty for submitting a false scorecard is disqualification.
But clauses in rule 33-7/4 give officials leeway to waive the penalty in certain circumstances.
Woods landed himself in hot water by letting slip what he did after finishing his round on day two of the tournament.
It is serious because Woods carded his score, signed it and submitted it.
The 37-year-old told a press conference: "I went down to the drop area, that wasn't going to be a good spot, because obviously it's into the grain,"
"And it was a little bit wet. So it was muddy and not a good spot to drop.
"So I went back to where I played it from, but I went two yards further back.
"I tried to take two yards off the shot of what I felt I hit - that should land me short of the flag and not have it either hit the flag or skip over the back."
Woods was well placed to win his 15th major tournament, lying in second place on the leaderboard, after his second round. But the two-stroke penalty pegs him back down the order going in to the penultimate day of the competition.