Tigers Woods Facing Augusta Masters Axe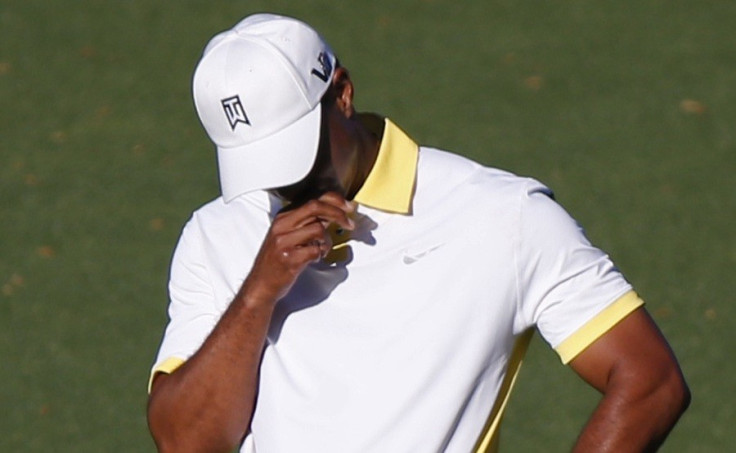 This story has now been updated. Click here to read the latest news.
Tiger Woods faces the prospect of expulsion from the Masters golf tournament in Augusta for illegal play.
In a shock development for the tournament favourite and world number one player, organisers are considering whether to throw Woods out.
It comes after Woods allegedly took an illegal drop after his ball hit the water on the 15<sup>th hole of the course yesterday.
Instead of dropping the ball within two yards of where he played the shot as rules state, Woods dropped it on a different spot which was less "muddy".
Woods then appeared to land himself in hot water by letting slip what he did after finishing his round on day two of the tournament, in Georgia.
It is a serious matter because Woods carded his score, signed it and then submitted it to officials as an accurate record. But it was incorrect because his antics should have incurred a one-shot penalty, according to the rules.
The 37-year-old told a press conference: "I went down to the drop area, that wasn't going to be a good spot, because obviously it's into the grain.
"And it was a little bit wet. So it was muddy and not a good spot to drop.
"So I went back to where I played it from, but I went two yards further back.
"I tried to take two yards off the shot of what I felt I hit - that should land me short of the flag and not have it either hit the flag or skip over the back."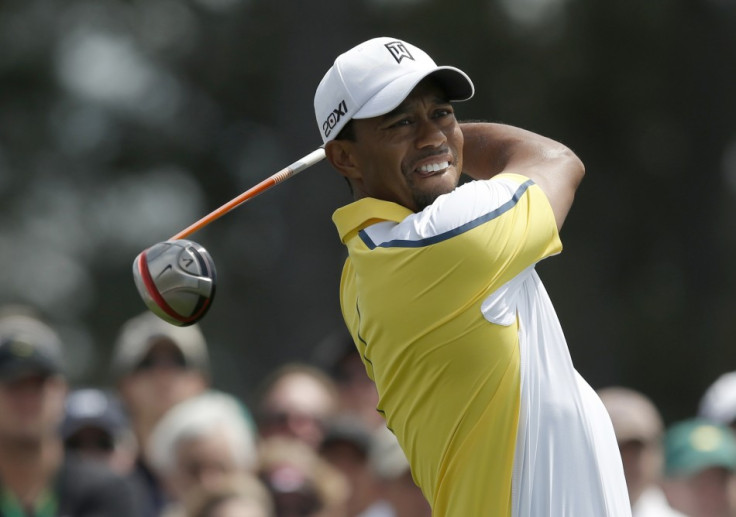 Woods is well placed to win his 15th major tournament, lying in second place on the leaderboard. Pundits predicted Augusta could be where Woods wins his first major tournament since being rocked by a sex scandal in 2009.
But now organisers have a headache as they consider what sanction to impose on Woods for the gaffe.
Expelling the world's most famous sportsman from an event that has the eyes of the world upon it is an uncomfortable prospect, and likely to anger broadcasters and sponsors.
But organisers are in an awkward position following the exemplary punishment meted out on a 14-year-old making his first appearance at Augusta.
Guan Tianlang was slapped with a one-stroke penalty for slow play, a decision which was greeted with dismay by observers, who called it too harsh.
Not penalising Woods for a more serious offence would spark accusations that organisers were bowing to Woods' huge status in the game while victimising a teenage boy.
© Copyright IBTimes 2023. All rights reserved.