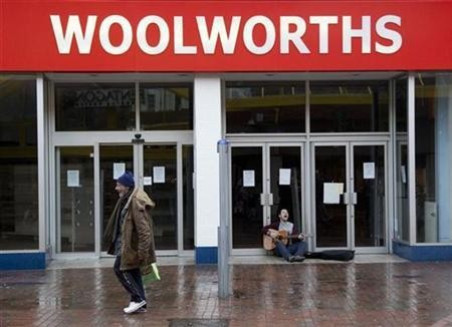 Poundland now occupies the most former Woolworths stores, which became vacant after the historic British retailer fell into administration in January 2009, revealing the shift on high streets during the economic downturn towards discount retailers.
Research by the Local Data Company (LDC) found that discount stores occupy the greatest number of ex-Woolworths retail space, at one in three, though the most common fate was demolition.
"This updated analysis of ex-Woolworths stores reflects the overall changes happening to high streets up and down the country. The take up by discount and food stores reflects the wider changes taking place," said Matthew Hopkinson, director at the LDC.
"Of greater interest is the smaller but more diverse number of business types that have taken occupation such as a dance school, a dentist, a library and even a pub.
"Since Woolworths decline many more retailers have followed, which has acted as a catalyst to the fundamental changes in occupation of retail locations up and down the country. Change is constant and change is inevitable."
Of all the former Woolworths stores, 9.1 percent were demolished. Poundland now occupies 8.6 percent of the stores, 99p Stores holds 6.6 percent, and The Original Factory Shop moved in to 3.4 percent of Woolworths' old retail spaces.
Eight percent are still vacant, though this is below the high street's average vacancy rate of 14.2 percent.
Frank Winfield Woolworth, who created what became Woolworths, was a pioneer of discount retailing and helped create the concept by opening the first ever "five and dime" store in the US in 1879, where all items cost either five or ten cents.