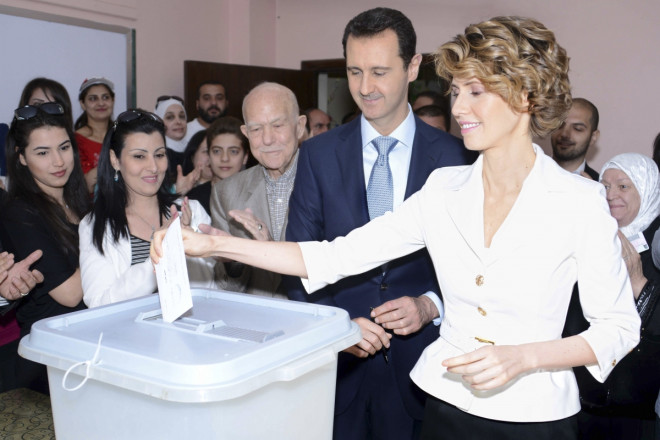 World Bank president Jim Yong Kim said the Middle East can come back stronger once the political crises and violent conflicts in the region are resolved, but he could not see an end to the Syrian civil war.
Speaking to students at the Lebanese Education Ministry in Beirut, Kim highlighted the catastrophic impact of the Syrian civil war on the region's economy but pointed to post-war Europe as a model for economic optimism amid devastation.
"It's extraordinarily difficult to feel optimism in the shadow of the catastrophe unfolding in Syria. It is larger than anything most of us have witnessed," he said.
"It is important for us to remember that Europe's economic output in 1951 was 35% higher than before the war. We know that it's possible to build back better, even after the most devastating conflicts," he added.
As the World Bank chief addressed the crowd, Syrians were voting in a presidential election that incumbent Bashar Al-Assad is widely expected to win. Assad has retained power in Damascus, despite more than three years of civil war sparked when government forces killed unarmed protesters in 2011. The Syrian government has been accused of multiple human rights violations, including the use of chemical weapons against the Syrian people.
Now in its fourth year, more than 160,000 people have been killed in the war, according to a Syrian opposition-aligned watchdog, while millions more have been displaced.
Despite interventions from the international community to resolve the conflict, the war has reached a bloody stalemate with each side entrenched in its position. Yet Kim said the region should prepare to rebuild Syria's and the region's economy.
"No one knows how or when this war will end – and sadly there are no signs of it ending anytime soon. But this is exactly the right time for us to prepare for the peace that surely will come," Kim said.
As well as crippling Syria's economy, the war has impacted on neighbouring countries including Lebanon, Turkey and Jordan, who have accepted millions of Syrian refugees between them.
Speaking in the Saudi Arabian city of Jeddah on Sunday, Kim said the Syrian war had cost Lebanon $7.5bn so far and had a "profound" impact on Jordan as well.
The World Bank estimated that Lebanon's gross domestic product has contracted by 2.9% annually between 2012 and 2014, while the unemployment rate in the country doubled in the same period.
Kim warned that the regional refugee crisis has put a huge strain on services in Lebanon and Jordan, including water, electricity, waste disposal, primary education and health, while increasing the number of people competing for scarce jobs.
"The international community needs to step up its support to the Jordanian and Lebanese hosting communities," said Kim. "The people of these countries have demonstrated unprecedented generosity. They should not be left to shoulder this crisis alone."