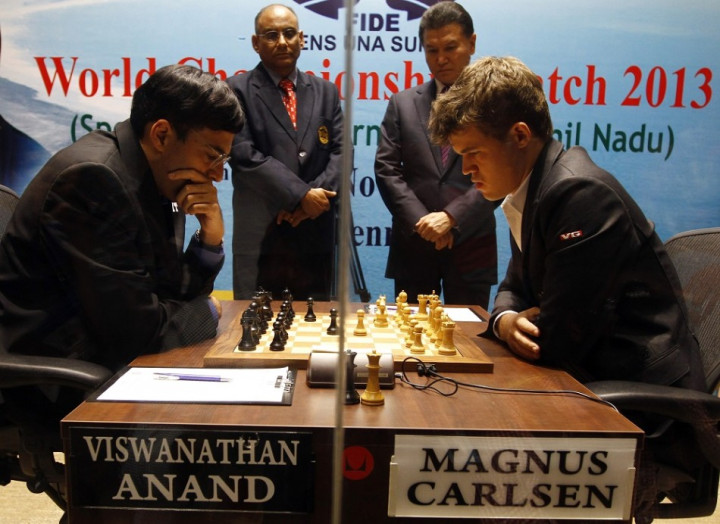 Game 5 of the 2014 World Chess Championship Viswanathan Anand and defending champion Magnus Carlsen has ended in a draw at the Main Media Center in Sochi on Friday.
The Indian chess Grandmaster was playing with white pieces and the scores are now level at 2.5-2.5 after the fifth round. The outcome of the game was concluded after the completion of 29 moves, which led to a draw.
Anand took complete advantage of the rest day on Thursday and both the Indian and Carlsen had a very good start to Game 5. The five-time world champion identified the threat possessed by his opponent with his opening moves and was successful in identifying and taking the safe route.
Moves 20...Bxd5 21 Bxd5 Rad8 22 Qf3 was much safer for Carlsen and despite Anand having an advantage with white, it was difficult for the 44-year-old to convert Game 5 into his favour.
Anand had a very good chance to test Carlsen in the 27th move, Ra4. He had a very good chance to put pressure on the World No 1, had he played Rb7 instead of Ra4. The former world champion is relieved with the outcome of the latest game.
Carlsen's weakness is that he looks for a win in every game and settling for a draw can put more pressure on his shoulders. After Game 5 the scores are now level at 2.5-2.5 and the next round will take place on Saturday.