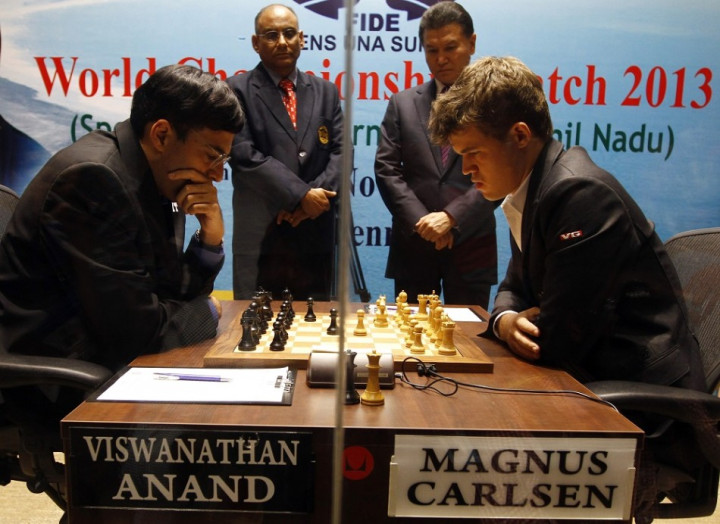 Click here to Read Game 4 Preview
Indian chess Grandmaster Viswanathan Anand has won Game 3 of the 2014 World Chess Championship after defending champion Magnus Carlsen resigned from the game at the Main Media Center in Sochi on Tuesday.
The 44-year-old has won his first game against the world No 1 in the World Chess Championship and the latest victory sees Anand level the scores to 1.5-1.5 after Round 3.
Anand was playing with white pieces and was determined to win Game 3 in order to stage a comeback in this year's World Chess Championship.
After losing Game 2, Carlsen was leading by a point and both players were given enough time to prepare on Tuesday with a rest day in between the two games.
The five-time world champion Anand did his homework well and had a definite plan before the start of Game 3, leading to the Norwegian misreading several moves during the early stages.
Anand had a clear advantage at the mid-way point in the game and though Carlsen did try hard to push for a draw, but was unable to hold on as the game ended in the 34th move.
Anand's 31st move, BXe5, followed by e6 and Rc1in his final last two moves were sufficient to force the 23-year-old to resign.
The latest win will give Anand a much needed psychological boost ahead of Game 4 on Wednesday. while Carlsen will be aiming to bounce back.