Winners
Arunava Ray - Germany: Ranked as the second best team in the world by Fifa, the Germans have the strength in depth in midfield to overpower any opposition despite injury to Marco Reus.
Krishnan Iyer - Uruguay: No European team has won the World Cup when hosted in an American continent. I expect that to stay the same.

Naveen Ullal - Brazil: The advantage of home comforts with home fans onside, coupled with the star names in the squad will help Brazil win their sixth World Cup this year.
Nick Howson - Brazil: Last summer's Confederations Cup transformed the Brazilian mind-set from hope to belief. Luis Felipe Scolari's appointment might be interpreted as desperate but his Neymar-inspired squad will be unstoppable on home turf.
Pradhan Muthanna - Germany: Joachim Low's Germany look the most complete team with more than one top quality player in every position. They have the added advantage of continuity, with 11 of the 23-man squad having played in their run to the semi-finals four years ago.
Raquel Velez Garcia - Brazil: Argentina, Germany and Spain are the strongest teams but Brazil are the big favourites to win the title on home soil given their status as hosts, their substantial pedigree and their solid football philosophy.
Tony Mogan - Brazil - While the current Brazil squad may be missing a world class attacking lynchpin that has previously adorned their title winning sides – Nemyar has yet to join Pele, Ronaldo, Ronaldinho et al in the upper echelons of Brazilian footballing royalty – bet against the hosts at your peril.
Top scorer
Arunava Ray - Miroslav Klose - Germany: The wealth of creativity in the German squad should give the veteran striker enough opportunities to increase his World Cup tally of 14 goals by a sizable margin.
Krishnan Iyer - Luis Suarez - Uruguay / Miroslav Klose - Germany: A really tight contest between the duo but the Liverpool star could oust the German for the Golden Boot.
Naveen Ullal - Lionel Messi - Argentina: The Barcelona star could go on to win the Golden Boot. Argentina are likely to progress to the latter stages of the tournament. The South American giants comparatively have easier opponents in the group stages and with help of Sergio Aguero and Angel Di Maria, Messi will have chances aplenty.
Nick Howson - Gonzalo Higuain – Argentina: With Argentina threatening to run riot in Group B, Higuain is among a glittering attacking cast available. Only Lionel Messi, who played three more games, outscored him in South American qualifying for the country.
Pradhan Muthanna - Thomas Muller - Germany: Having won the award in 2010 and since thrived on the biggest of stages, Muller has the capacity to repeat such heroics in Brazil.
Raquel Velez Garcia - Cristiano Ronaldo - Portugal: The world's best player and top scorer in La Liga and the Champions League is ready to excite in Brazil. The Real Madrid star's ambition and character means he will outscore any of fellow-forwards.
Tony Mogan - Lionel Messi – Argentina: The sheer dearth of quality in Argentina's group suggests the former World Player of the Year will have ample opportunity to rediscover his relentless goal scoring touch.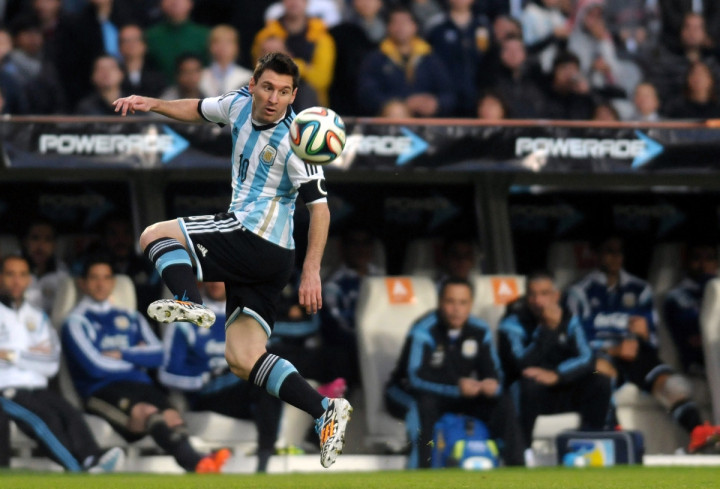 How will England do?
Arunava Ray - Quarter-finals: Likely to make it out of the group stages ahead of Uruguay and owing to a relatively easier opponent from Group C, progress into the quarters. However, Rooney's poor form and dependence on youngsters shall contribute to their downfall.
Krishnan Iyer - Semi-finals: England could make it to the semi-finals and eventually finish fourth. Roy Hodgson's men to emerge triumphant in a penalty shoot-out en route to the last four.
Naveen Ullal - Group Stage: With Uruguay and Italy in the same group, England will have a huge task to progress to the knockout stages of the 2014 World Cup. Such quality makes the latter stages a distant dream.

Nick Howson - Group stage: After failing four years ago England travel to Brazil with a poorer quality squad, playing in historically troublesome conditions within a more difficult group. Devastation awaits.

Pradhan Muthanna: - Quarter-finals: The young players are hungry and the older players will want to bow out with their head held high. They have a team capable of beating all three teams in their group.
Raquel Velez Garcia - Group stage: England will not reach the knock-out stage with Italy and Uruguay in the same group, with the pair better and stronger teams, so it will be an early exit for Roy Hodgson's side.
Tony Mogan - Group Stage: In Italy and Uruguay England face opposition who are, quite simply, just better than them. Arduous conditions will not help their inevitable uphill battles.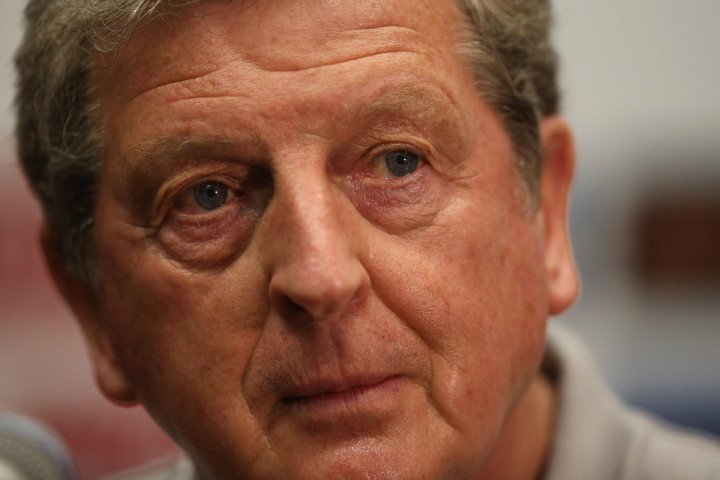 Dark Horse
Arunava Ray - France: Didier Deschamps has built a decent chemistry in the team who are enjoying themselves at the moment. The most in-form team coming into the tournament and drawn into a relatively easy group, Les Bleus can raise eyebrows.
Krishnan Iyer - Nigeria: Expecting them to reach the last eight, as they have Bosnia/Herzegovina and Iran to tackle for 2nd place in Group F.

Naveen Ullal - Belgium: Belgium are not the firm favourites to win the World Cup. With the amount of talent and ammunition in the squad, the European side however will provide a tough challenge to other contenders in Brazil.

Nick Howson - Portugal: Cristiano Ronaldo proved during Euro 2012, not least in the World Cup play-offs, that one player can drag a team to success and providing he is fit, the 2013 Ballon d'Or winner can reproduce those heroics.

Pradhan Muthanna - France: As a unit the French team looks complete. They have pace, power and experience on their side.
Raquel Velez Garcia - Belgium: Wilmots' side have qualified for the World Cup with remarkable authority with the best group of world-class players since their golden generation of the late 1980's and early 90's. They have formed a complete team whose goalkeeper Thibaut Courtois is the definition of consistency at the back.
Tony Mogan - Chile - No team will work harder than Jorge Sampaoli's side in Brazil this summer and in such demanding conditions, many sides could fall victim to their overpowering pressing and lightning pace on the counter.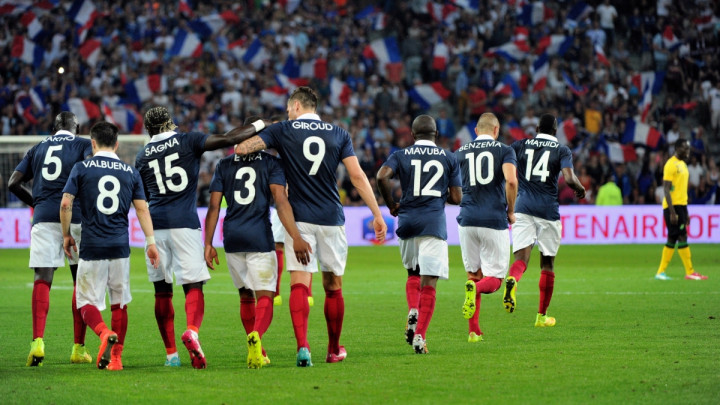 Flop of the tournament:
Arunava Ray - Neymar - Brazil: All the talk about the Brazilian leading his team to title glory may fall flat given his recent form with Barcelona. The former Santos man has been subject to immense scrutiny over the past year, which may be reflected in his performance.
Krishnan Iyer - France: Although they have a better and brilliant squad when compared to the last World Cup, Nigeria might topple them in the last 16.
Naveen Ullal - Wayne Rooney - England: The Manchester United striker is under huge pressure to score his first goal for England at the World Cup. Personal glory coupled with England's group of death could see Rooney face the same fate as in the last two World Cups.
Nick Howson - Netherlands: A team synonymous with World Cup disaster should prepare for more disappointment this summer. The Dutch are no longer blessed with stellar names from across Europe while Manchester United-bound Louis van Gaal's concentration will have been affected.
Pradhan Muthanna - Netherlands/Robin van Persie: The Louis van Gaal to Manchester United distraction would have affected the players while the Dutch are an aging squad dependent on players past their peak.
Raquel Velez Garcia - Spain: The reigning world champion could be the biggest disappointment of this World Cup, with Vicente del Bosque's team is not as compact as before. Also, Spain face a complicated group, with Netherlands, wanting to exact revenge for their defeat in the 2010 final, while Chile's pressing game on their home continent means they pose a threat also. How Diego Costa will fare spearheading the Spain attack will be decisive too.
Tony Mogan - Diego Costa - Spain: A demanding domestic campaign punctured by injury in its latter stages coupled with the expectation of leading the La Roja line means Brazil 2014 won't be the glorious international arrival Costa and Spain yearn for.