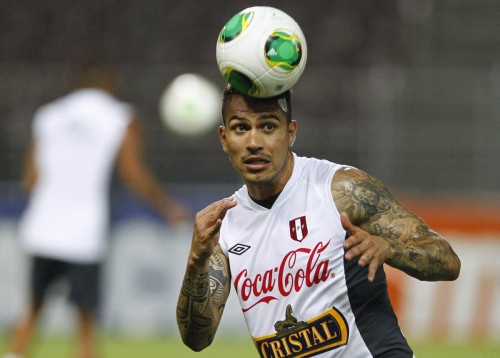 Football stars in Brazil got an unwelcome taste of fan power when supporters broke into a training ground using wire-cutters and started roughing up big name players, including striker Paolo Guerrero.
The incident at the one of the country's biggest clubs will raise security concerns ahead of this summer's World Cup, which kicks off in June.
Around 100 Corinthians fans broke through the perimeter fence surrounding the Sao Paulo club's training ground last weekend, and began throttling striker, Paolo Guerrero. He scored the goal in 2012 which denied Chelsea the World Club Cup title clinching victory for Corinthians.
Supporters were unhappy about Corinthians' recent poor form and made their point by wielding metal bars at the misfiring stars. Also manhandled was former AC Milan striker Alexandre Pato and the coach Mano Menezes, as well as another player. Pato is expected to feature in Brazil's World Cup squad, this summer.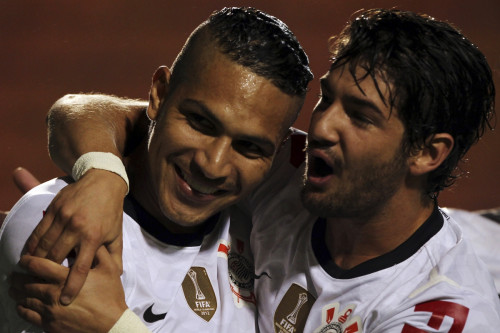 Players and staff fled into the changing rooms where they were holed up for two hours, until the protesters won an agreement to meet with the stars.
Condemning the action, Corinthians' president Mario Gobbi said: "They tried to strangle the player who scored the most important goal in our club's history. We didn't deserve this.
"Our employees don't feel safe anymore," he said.
A bid to get the next match postponed was thwarted by local TV rightsholders despite concerns of the club.
The incident is the latest outbreak of football-related violence in Brazil and will do little to ease concerns relating to the World Cup. The training ground is set to be used by Iran during the competition.
Last December, police used rubber bullets at a stadium when fans of Atletico Paranaense and Vasco da Gama began brawling only 15 minutes in to a match. Players tried to calm the violence but failed.