World Health Day 2016: Best food-tracking apps to help you stay fit and counter diseases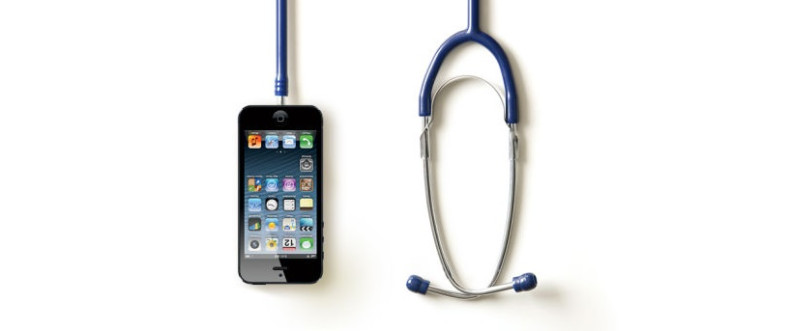 World Health Day 2016 is here and this year's theme is all about diabetes. Fighting sugar may seem extremely difficult for food lovers but it is not impossible. And why just sugar, excess fat, sodium, gluten and other harmful components can also lead to an array of diseases.
But what do most people like me and you do, who simply fail to keep track of what and how much they eat and how it affects them in the long run? The answer is simple: get a food-tracking app. As a famous saying goes "You are what you eat," thus do not ignore what you consume.
IBTimes UK gives you a low-down on some of the most accurate and easy to use food trackers out there for Android and iOS users to help you maintain that balance. But first, here are some precautions to keep in mind and pre-requisites required when using these apps:
Food needs are dependent on body types and age. So what you need at 25 may not be the same as to what your mother needs at 52. So always consult the doctor when stopping or increasing the intake of any particular food type, especially for kids and older people.

Do be clear of your medical history and present condition. It is important to have a minimum energy intake through the day but if

you are diabetic,

you can't do it the same way. The same goes for heart patients, thyroid patients and some others.

While the apps have been deemed accurate by most health scientists, they may not be 100% accurate, especially when you eat restaurant food, as you do not know what goes in there. So, expect a deviation of a few calories here and there.

Be honest when logging entries. Don't cheat because it won't help anyone. If you have had two big Macs instead of one, do log it. Don't run away from it because your body will react to it the same way whether you acknowledge it or not.
Food-tracking apps
MyFitnessPal : Available on both Android, iOS and the desktop, MyFitnessPal has one of the largest food databases available. Home foods are easy to measure but what makes MyFitnessPal stand out is its exhaustive database of restaurant foods and packaged food. As you log your food, you get a complete picture of your diet, not just your overall calorie intake — but your sodium intake, vitamin intake, cholesterol intake and other nutritional information that can give you a better idea of what you're eating beyond the calorie obsession.
The app also has an entry provision for water not seen in many others, which helps you track how much water you are having and whether it is enough. It also has an activity tracking entry feature to log any activity you do, starting from simple climbing of stairs to an intense circuit training class. If you use it regularly, it will also give you projections of what your weight would be in a couple of weeks or months.
LoseIt: This app is also a combination of food and activity tracker but has a sync feature with a number of activity trackers and smart scales, including Fitbit, Jawbone Up, Withings Smart Scale, Nike Fuelband and more. It can also be connected with external apps and services like Runkeeper and MapMyFitness to pull in your activity data. LoseIt's basic features are all free but recently it unveiled LoseIt Premium for $40 a year that extends the service's nutrition and activity tracking features and offers more reporting tools so you can see where you are and how far you've come.
Calorific: Unlike the other apps which need to be followed rigorously, Calorific understand that there are some of us who may not be able to keep track properly. Its purpose isn't precision — it is simplicity. Every food is divided into three categories — Great, OK and Bad — and four sizes — tiny through large. There's a very small database that will tell you roughly which size counts as which for any given food.
This app is not for the strict adherers though as there is no accounting for how you prepare a food item, like shaving off a few calories if you lean-grilled meat or adding a hundred extra if you deep fry it. We suggest this app is suitable for those already into a job where there is a lot of physical activity involved, like a delivery person, sports trainer, salesman, carpenter, etc so that they know which food is good or bad for them and not worry too much about calorie counting.
Nutritionist: Ideal for beginners who need extra help especially with portion control ideas that make sure you don't overindulge and pop-up alerts to remind you to weigh-in or have a healthy afternoon snack. Compare your actual food intake against your daily target each day and as you progress towards your body goal, the app auto-adjusts your caloric goals when your body composition changes. The best part is unlike other apps where you need the internet for searching for foods, the complete food database is available here offline.
SparkPeople: Much like MyFitnessPal helps you keep an accurate log of every intake, SparkPeople's community is massive and sprawling and its network of sites contain a wealth of information, recipes, health and nutrition news, tips, and information. Basic services are free but for more recipes, tips and some of SparkPeople's other services (like the motivational SparkCoach, among others) it will cost you some extra bucks.
Virtua Gym's - Calorie, Carb and Fat Counter: This is a relatively new app and may not be as popular but we think it has a fun way of interaction with the user. Not only does it tell you what all you are eating but also suggests how to burn those extra calories. While Movesum is also another app that does the same, Virtua Gym's food tracker will suggest exact options like 15 minutes on the treadmill on a speed of 6 to burn an apple you ate and so on.