WhatsApp enables end-to-end encryption but there may be a cloud loophole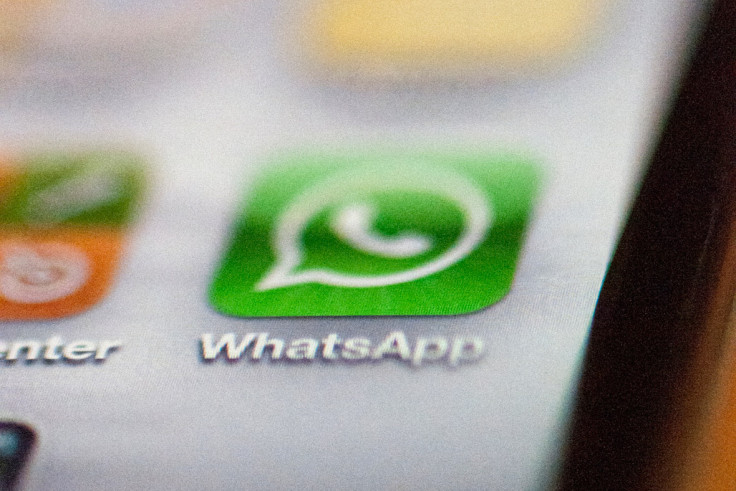 Facebook-owned WhatsApp, the world's most widely used instant messaging service, has enabled a new end-to-end encryption feature that ensures that messages sent on its platform can be read only by the recipients. The security feature would make it difficult for anybody including law enforcement agencies to tap the phones of citizens.
Although encrypted messaging services like Telegram exist, the WhatsApp feature will help more than a billion people secure their chats, photos, videos and more sent through the messaging service.
"From now on when you and your contacts use the latest version of the app, every call you make, and every message, photo, video, file, and voice message you send, is end-to-end encrypted by default, including group chats," the company said in its blog post regarding the new feature.
Unlike other WhatsApp features that can be enabled such as last seen and who can view your profile photo, no enabling is required to turn on the encryption as all messages will be encrypted by default. Users don't have the option of switching off end-to-end encryption.
The end-to-end encryption feature comes at a time when Apple and FBI have just got over a bitter encryption battle regarding unlocking an iPhone, which WhatsApp had also opposed. The latest feature implies that WhatsApp will no longer be technically capable of handing over users' chat logs, even when presented with a court order or wire tap warrant as they themselves cannot access it barring an exception (read below).
Government agencies have been at loggerheads with tech companies deeming it fit to have access to critical information especially when it is connected to criminal cases. Although the FBI managed to unlock the iPhone at the centre of the bitter feud, it doesn't seem like the federal agency will give up any time soon to gain greater control.
FBI General Counsel James A Baker on hearing about the new feature in a moderated discussion at a conference said, "WhatsApp and Facebook are great American companies. But encryption features like these presents us with a significant problem because criminals and terrorists could get ideas. It also has public safety costs. Folks have to understand that, and figure out how they are going to deal with that. Do they want the public to bear those costs? Do they want the victims of terrorism to bear those costs."
A key loophole
Although the messaging service claims that all WhatsApp chats will only be visible to the users involved in a chat, CNET reporter Justin Cauchon points out that WhatsApp prompts users to back up their chats to the cloud.
This means that even if one member of a conversation has enabled this option, all those chats will be stored in a server accessible to WhatsApp, Apple, or the respective entity that manages your cloud backup service. Although WhatsApp has not mentioned anything regarding this matter, it does seem as if this may turn out to be a major problem. Besides, having witnessed the push by government agencies in the recent past, there is a possibility that they could demand access to these backups as well.
© Copyright IBTimes 2023. All rights reserved.