World Health Organisation: Ebola Epidemic in West Africa is Worst on Record - 467 confirmed dead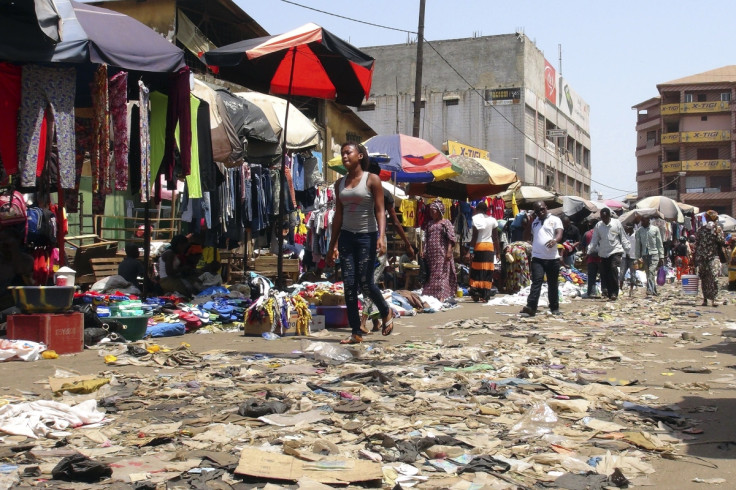 The Ebola epidemic spreading through West Africa is the deadliest on record, the World Health Organisation (WHO) has announced. 759 people have been infected with the disease, 467 of whom have died, in Guinea, Liberia and Sierra Leone. Microbiology professor Robert Garry told NBC News the outbreak so far was just "the tip of the iceberg."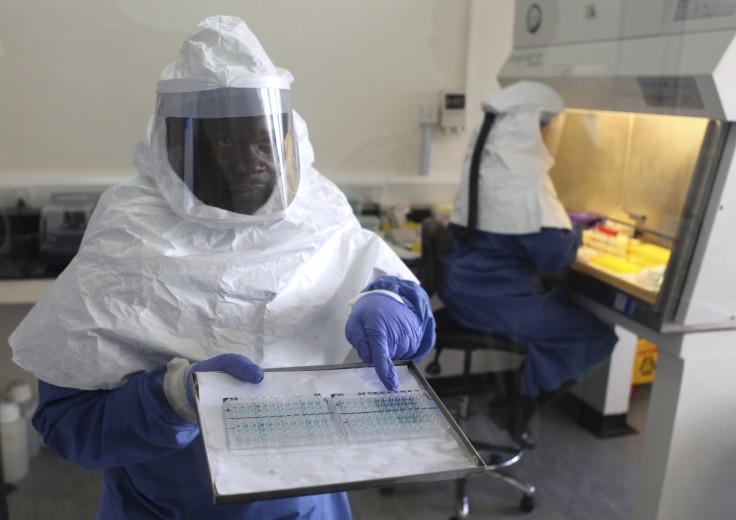 A doctor displays collected samples of the Ebola virus at the Centre for Disease Control in Entebbe, southwest of Uganda's capital Kampala
Reuters
The virus has now reached the capitals of both Guinea and Liberia. It is thought the disease has spread quickly because of the high amount of traffic between the countries, which have porous borders, and a mistrust of health workers. Liberia's President Ellen Johnson Sirleaf has warned that people who are caught hiding people suspected of having the disease will be prosecuted. Health workers in the region also claim to have been attacked.
Representatives of 11 West African countries are to meet in Ghana for a two-day conference to discuss the outbreak starting on Wednesday. The WHO says drastic action is now needed to stop the spread of the disease: "Containment of this outbreak requires a strong response in the countries and especially along their shared border areas."
Director of operations for Doctors Without Borders Bart Janssens told Associated Press: "The epidemic is now in a second wave. It is totally out of control. There needs to be a real political commitment that this is a very big emergency, otherwise, it will continue to spread, and for sure it will spread to more countries."
Ebola virus disease (EVD), formerly known as Ebola haemorrhagic fever, has a case fatality rate of up to 90%. There is no vaccine or treatment currently available. The virus can be spread among animals or between humans via fluids including urine, sweat and blood. Fruit bats commonly carry the disease and are a delicacy in some areas. Symptoms include fever, bleeding and damage to the central nervous system. First identified in 1976, the previous worst Ebola epidemic was in 1995, when 254 people died in the Congo. 224 died in Uganda in 2000.
© Copyright IBTimes 2023. All rights reserved.