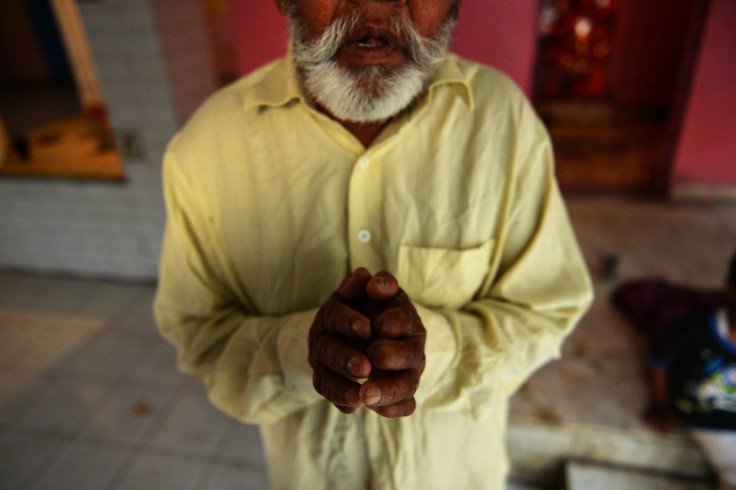 Thousands of people every year are diagnosed with leprosy, a disease which many believe is extinct. Sunday marks World Leprosy Day, which aims to raise awareness of the debilitating disease and its impact on impoverished communities.
World Leprosy Day takes place on the last Sunday in January, a date chosen by French humanitarian Raoul Follereau in 1953 to coincide with the anniversary of Mahatma Ghandi's death on 30 January 1948.
What is leprosy?
Leprosy is a disease which affects the skin and nerves and is caused by the bacteria mycobacterium leprae. Although it is not highly infectious, it is transmitted via droplets from the nose and mouth during close and frequent contact with untreated cases.
Although it is treatable, when leprosy is left untreated it can cause progressive and permanent damage to the skin, nerves, limbs and eyes. As mycobacterium leprae multiplies slowly, the incubation period of the disease is around five years. Symptoms can take as long as two decades to appear.
Every day, 600 more people are diagnosed and start treatment for leprosy, according to figures from the charity Lepra. In 2014, 213,899 were diagnosed, a figure which experts say is likely to be higher due as many go undiagnosed.
Although WHO declared leprosy had been eliminated in 2000, this means there is a prevalence rate of less than one case per 10,000 persons at the global level. Leprosy still exists in some areas of Angola, Bangladesh, Brazil, China, Congo, Ethiopia, India, Indonesia, Madagascar, Mozambique, Myanmar, Nepal, Nigeria, Philippines, South Sudan, Sudan, Sri Lanka and Tanzania. According to WHO, the focus is now on improving access and coverage of treatment in inaccessible areas.
Ahead of World Leprosy Day, the Nigerian government stated around 3,000 new cases of leprosy are recorded each year, with children making up above 10% of these cases.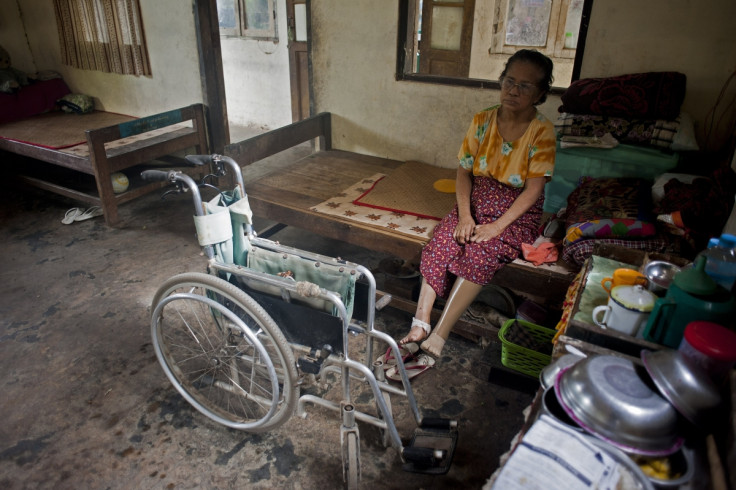 What is the history behind the disease?
Leprosy was recognised in the ancient civilisations of China, Egypt and India. The first known mention of leprosy dates back to 600 BC. Stigma and discrimination has affected sufferers for centuries and has led to suffers being ostracised in society. So-called "leper colonies" which housed people affected by leprosy became widespread in the Middle Ages, particularly in Europe and India.
The first breakthrough in treating the disease occurred in the 1940s with the development of the drug dapsone, an antibiotic which is still used alongside other medications to treat the disease. However, the duration of the treatment at the time was many years – even a lifetime – which made it difficult for patients to follow.
In the 1960s, mycobacterium leprae began to develop a resistance to dapsone, which led to the discovery of rifampicin and clofazimine – the other two components of the currently recommended multidrug therapy.
In the early 1980s, the World Health Organisation recommended the use of the three drugs in conjunction to cure patients with leprosy. The WHO estimated that in 1995 between two and three million people were permanently disabled because of leprosy. Over the past 20 years, more than 14 million leprosy patients have been cured, around four million since the year 2000.