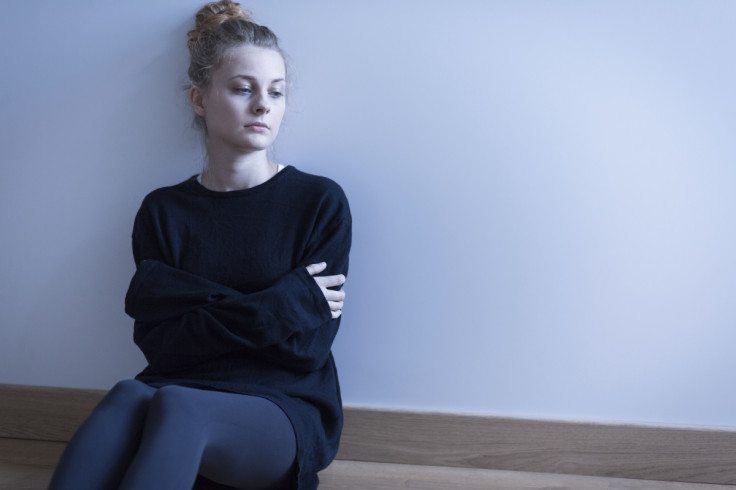 The number of hospital admissions for children who self-harm has reached a five-year high, new figures have revealed, as charities report a growing number of young people suffering from low self-esteem and cyber-bullying. The data has prompted a leading mental health charity and the Labour Party to attack the government for what they say is a "chronically underfunded" mental health service for young people.
Doctors and nurses at NHS hospitals in England had to deal with almost 20,000 cases treating youngsters who had self-harmed over a one-year period in 2014/15 . This compares to 12,944 in 2009/10 and 14,780 in 2012/13. The Department of Health said the 52% jump in admissions between 2009 and 2015 may be due to new guidance issued in 2013 to A&E departments in how self-harming should be recorded.
But mental health campaigners dismissed the claim and said the figures were proof that more and more children in the country were resorting to cutting or harming themselves.
Labour MP Luciana Berger, shadow minister for mental health, told IBTimes UK: "These figures are a damning reflection of this government's record on mental health. It is appalling that on their watch, the number of times children have needed hospital care for self-harm has increased year on year.
"The government claims to be making mental health a priority but they have already broken their promise on funding for children's mental health services this year. As pressure on our mental health services grow, it is deeply worrying that so little attention is given to intervening early and preventing children from becoming so ill in the first place."
Earlier this month, ChildLine released a report showing more and more young people in Britain were suffering low self-esteem and loneliness due to pressures from cyber-bullying, social media and aspirations to achieve the "perfect image". It reported a 9% increase in counselling sessions for young people dealing with low self-esteem in the last year, reaching more than 35,000 sessions on the topic between 2014 and 2015.
In 2013, it also reported a 167% jump in the number of children – some as young as 10 – calling helplines to say they've intentionally hurt themselves. An estimated one in 12 young people in the UK are believed to have self-harmed at some point in their lives, experts said.
The prevalence of self-harming among young people has become such a concern among mental health charity Young Minds that this March it will launch its fourth awareness campaign on the issue. The charity said the recent figures on hospital admissions were a damning reflection of children mental health services which it claimed have been "chronically underfunded for decades".
Lucie Russell, director of campaigns and media at Young Minds, told IBTimes UK: "We are deeply concerned by these figures, which show that there are an increasing number of children and young people who are in great pain and struggling to get the support they need.
"Young people today face unprecedented pressures, including family breakdown, school stress, early sexualisation, pressures around body image, and the many stresses associated with 24/7 online culture. Self-harm is a symptom of an underlying problem, a negative coping strategy that people use as a way of dealing with internal pain.
"But children and adolescent mental health services have been chronically underfunded for decades, and the threshold for accessing treatment is high. It's crucial that we provide support when young people first start to struggle, rather than when they have already reached crisis point."
The figures come as previous data released to the Luciana Berger MP showed the number of suicide attempts and self-harm incidents in mental health hospitals in England increased by over 50% between 2010 and 2013.
The Department of Health did not provide a statement when approached by IBTimes UK but instead said the government was investing £1.4bn in young people's mental health over this Parliament. It added that it was investing £250m in putting more mental health professionals in emergency departments for those who end up in A&E as a result of self-harming.
For help or advice on self-harming, visit Young Minds, ChildLine or the NHS website.