Around 3.2 billion people are at risk of malaria, a disease that kills almost half a million children under the age of five a year in Africa. On World Malaria Day, observed annually on 25 April, the World Health Organization is calling for continued research and investment into prevention and control to tackle the disease.
The theme for 2015, Invest in the future: Defeat Malaria, reflects the current global strategy to reduce malaria cases and deaths by 90% by 2030. In the past decade, four countries have been declared free of the disease - a huge gain in the fight against malaria. Since 2000, mortality rates have dropped by 47% around the world, thanks to ongoing efforts.
On World Malaria Day, we look at the disease in numbers in an infographic provided by the organisation Work The World.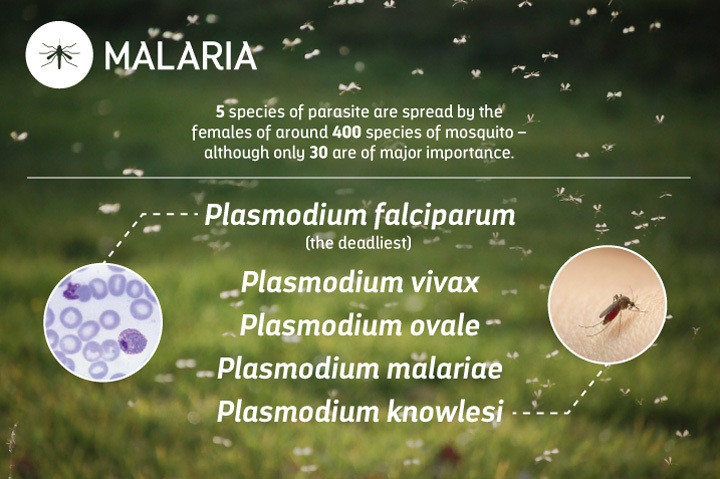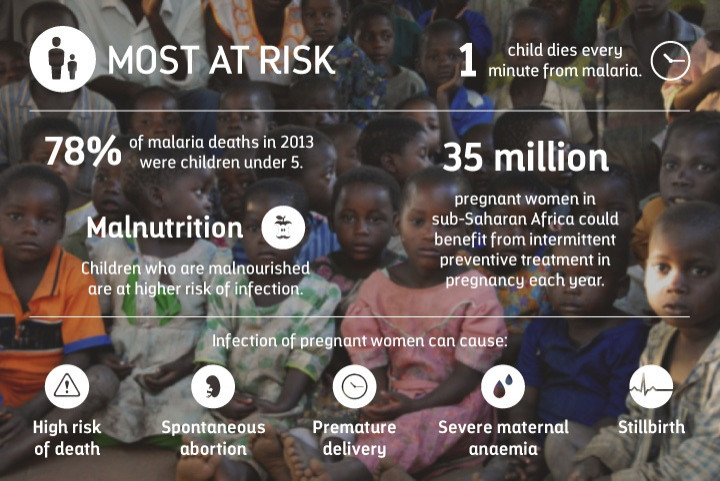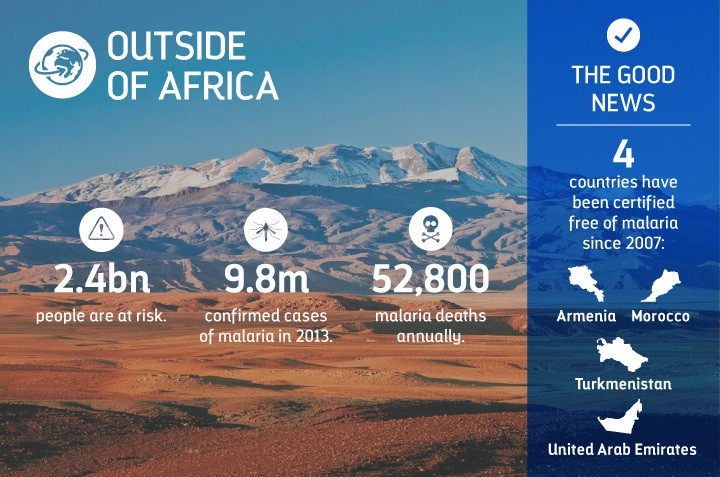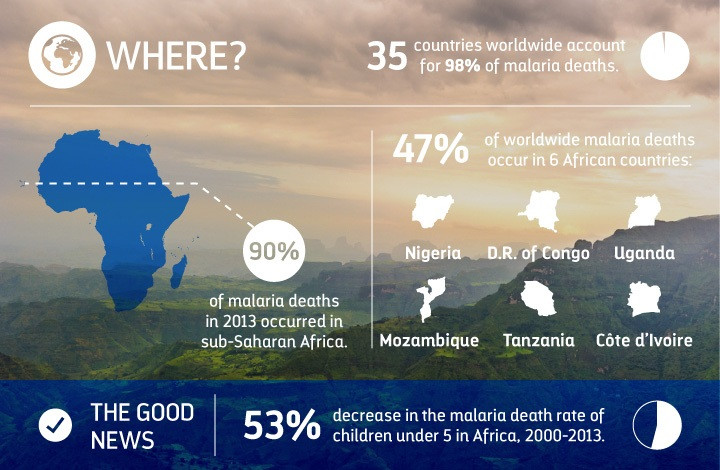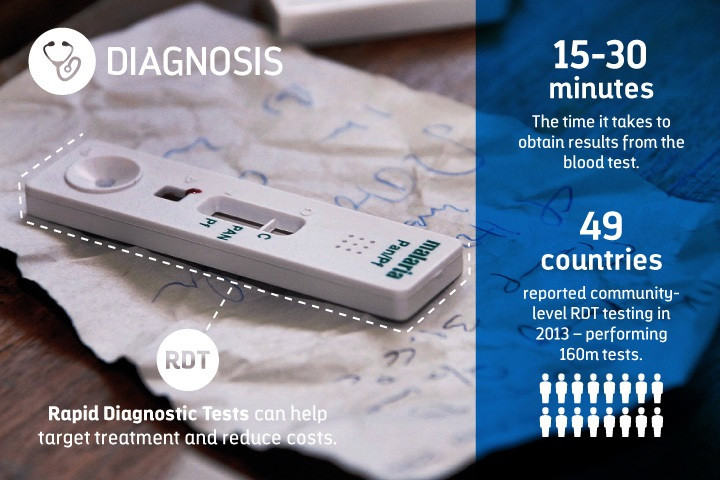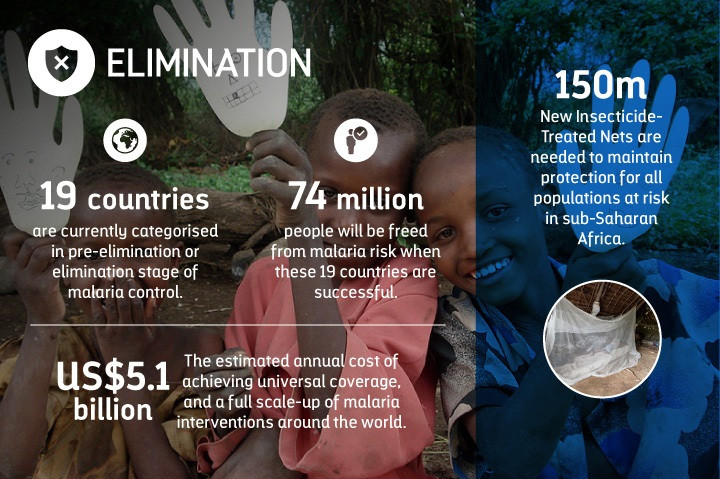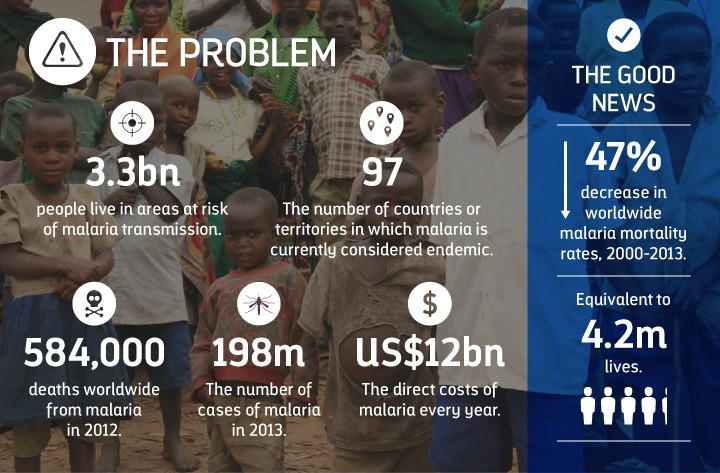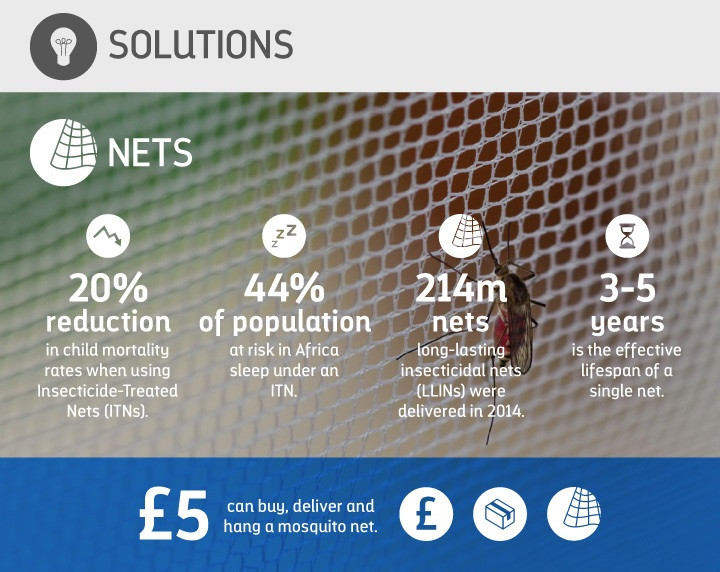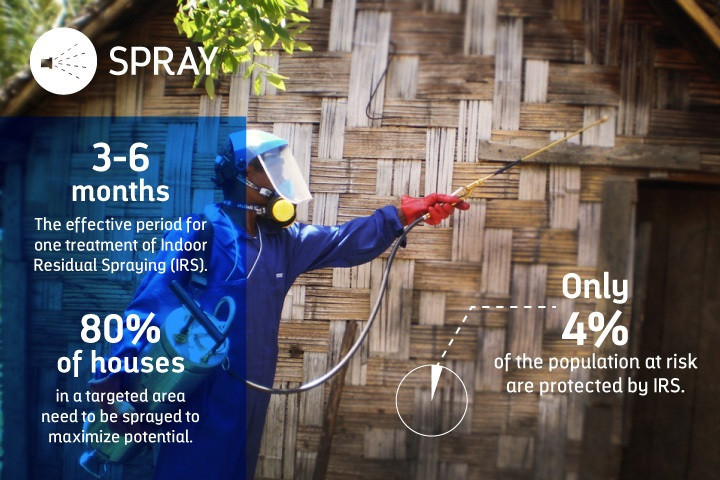 More on malaria
Malaria is caused by a parasite called a Plasmodium and is spread by female Anopheles mosquitoes.
There were about 198 million cases of malaria in 2013 and an estimated 584 000 deaths.
Malaria mortality rates have fallen by 47% globally since 2000, and by 54% in the WHO African region.
There are four parasite species that cause malaria in humans: Plasmodium falciparum, Plasmodium vivax, Plasmodium malariae and Plasmodium ovale. Plasmodium falciparum is the most deadly.
Transmission also depends on climatic conditions that may affect the number and survival of mosquitoes, such as temperature, humidity and rainfall patterns.
The majority of deaths occur among children living in Africa, where a child dies every minute from malaria.
Common side effects of malaria are high fever, chills, headache, and other flu-like symptoms, which appear seven or more days after the infective mosquito bite.
Pregnant women are vulnerable to malaria. If the disease is contracted during pregnancy, it can lead to low birth weight - significantly decrease the child's chance of survival.
Malaria hampers children's social development and schooling. Many children who survive a serious attack of malaria develop physical and mental impairment.
Widespread use of insecticide treated mosquito nets can reduce child mortality by 20%.
Resistance to antimalarial medicines is a recurring problem: There is currently only one drug left to treat the disease called artemisinin.