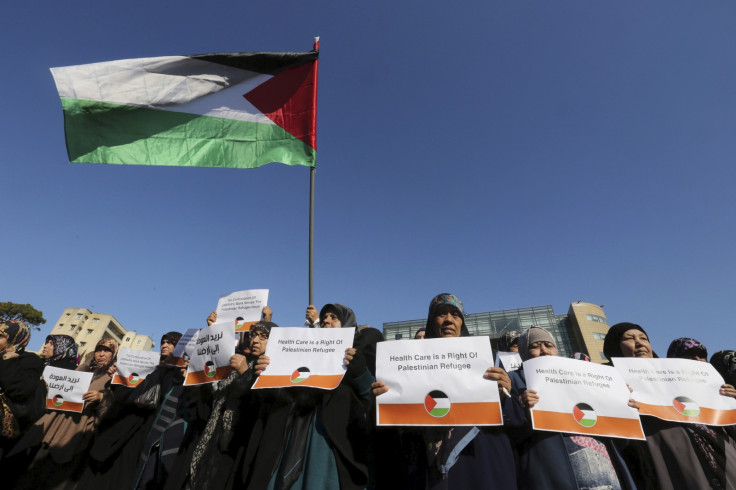 Salahaddin al-Radif was already a refugee when he fled Damascus in 2012 as Syria's brutal civil war enveloped Yarmouk camp. His family had been forced from their home in Haifa in 1948 when Israel was founded and he was born a Palestinian in Syria. Now his own children will grow up in exile.
But not all of them in Syria. Last year Radif took the $11,000 he had left from the savings he brought with him to Lebanon and gave it to his 22-year-old son, who in 2015 used the money to get to Turkey and then Europe. He now lives in Norway, where he has asylum. "Of course I was worried but he insisted. He is young and he wanted to live his life," said Radif.
Lebanon has had a sizeable Palestinian population since 1948, when tens of thousands fled the war in Israel and took the road north. Many took only a few a belongings and the keys to their houses, in the belief that the conflict would quickly be over and they could return. They are still waiting.
A Syrian should return to his homeland but we don't have a homeland.
That population has now swelled to some 400,000, many of which live in sprawling refugee camps such as Shatila, in Beirut, over which the Lebanese army has no control. Palestinian militias have been allowed to carry weapons since 1969 and are responsible for day-to-day running of the camps, many of which have little or no infrastructure or facilities.
Now these crumbling camps have been inundated by tens of thousands of Palestinians fleeing the war in Syria, many of them from the besieged Yarmouk refugee camp, which has become the frontline between the army of Bashar al-Assad and the rebels of al-Nusra and Islamic State.
When Salahaddin left Yarmouk, the electricity and water had been cut off and Palestinian militias, jihadis and government forces were fighting for influence.
Given that, Salahaddin is grateful for the sanctuary that Lebanon has given him and his family as well as the support of international agencies such as UNRWA and the EU, which funds the school that his three children attend in Ta'alabaya. But, he adds, it is still not enough.
The UN agency responsible for refugees – UNRWA – recently had its budget slashed and as a result it no longer pays the $100 per week to Palestinian families. Salahaddin's savings are almost exhausted and he has no idea how he will support his family in the coming months and years.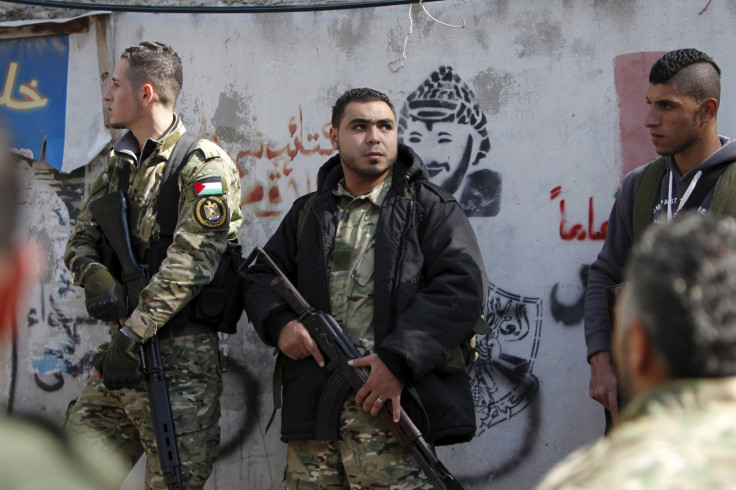 Sat next to him in a classroom at the Jafna Elementary School in Ta'alabaya, Noor Nakhle, a 28-year-old housewife from Damascus, came to Lebanon in 2013 with her mother-in-law, husband, son and two daughters. She was living in the suburb of Houta when the fighting began to intensify in 2013. "There was shelling outside our home. We were used to it. Then they started bombing with planes and that is when we decided to leave," she said.
Like Salahaddin's son, Noor looks to Europe for her and her family's future. She said that the gangs that smuggle refugees to Europe had recently slashed their rates from $4,000 to $2,000 but that the voyage was a dangerous one. Increasingly though, it seems like their only hope. "[Syria] is destroyed now. Even if we went back it would not be the same as before. The living conditions here in Lebanon are difficult," she said.
Even if the Syria conflict can be brought to a peaceful conclusion, for the 560,000 Syrian Palestinian refugees in Lebanon in 2016, uncertainty remains about whether they will be welcomed in a post-war Syria. In the past, Palestinians in Syria were much more free than in other Arab countries, given rights similar to Syrian citizens, but that is not guaranteed in the future.
"The difference between us and the Syrians is that the Palestinians do not know what will happen after the war. We are afraid that at the end of the war we will lose everything we had in Syria – they will just say don't come back," Salahhadin said. "A Syrian should return to his homeland but we don't have a homeland."
But despite all that has happened in the years since 1948, Salahadin's dream is to see Haifa again before he dies – and he is optimistic that he will. "Of course, I would love to see my home village again with my own eyes."
---
Orlando Crowcroft was in Lebanon courtesy of the European Journalism Centre
---