World Space Week is taking place from 4-10 October, to celebrate space exploration and its contributions to space science and technology.
Over 620 events are happening all over the world, from hunting for exoplanets to an astronaut training school for kids. More information and details of events near you can be found on the World Space Week website here.
If you are an aspiring astronomer, but without access to all the fancy equipment, IBTimes UK has compiled a handy list of the best apps for stargazing from the comfort of your own living room.
Star Chart – Free – iOS and Android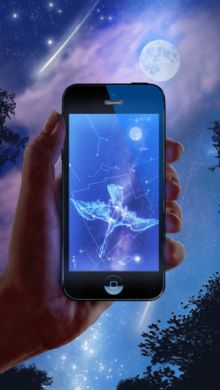 For the amateur astronomer in us all, Star Chart is a super simple app packed with informative facts about the solar system and a useful star tracker. Just point your device upwards and it will show you exactly what you're looking at, with the ability to move across the sky and zoom in and out of areas.
One best features is the option of having beautiful artwork by 17th century astronomer Johannes Hevelius over the constellations.
Distant Suns – £6.99 – iOS and Android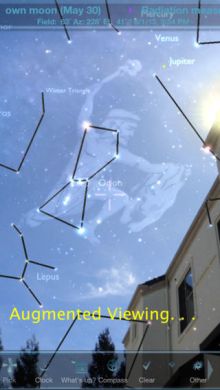 This "hand-held planetarium" is an expensive app, but incredibly comprehensive. It was originally a desktop publication, and has nearly 30 years of development behind it.
The app doesn't require an internet connection, so you can view the stars from the wilderness if you wish. There is a setting for you to choose to view the planets from on or off Earth and it even includes a red interface so you can view the skies with added night vision.
Nasa App – Free – iOS and Android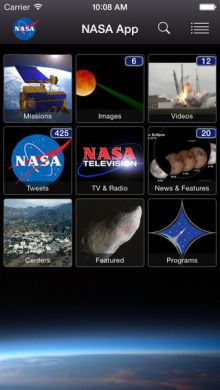 Keep up-to-date with the latest news and stories from Nasa, with on-demand videos and a catalogue of over 13,000 images, which can be saved to your device to be used as wallpapers.
There is Nasa TV and a streamed radio station called Third Rock, and for those that love space missions, a countdown clock for every launch.
The Invisible Universe – Free – Android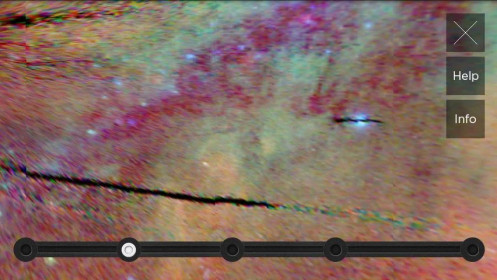 As the name suggests, the Invisible Universe shows you all the things you can't see with the naked eye.
What sets it apart from other star viewing apps is that it shows the galaxy around you through x-rays, UV rays and infrared wavelengths. This makes for some incredibly stunning pictures in a host of colours.
Exoplanet – Free – iOS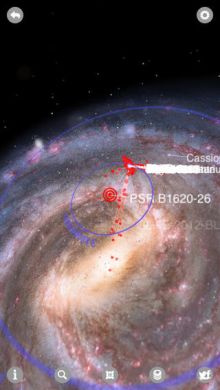 This app is an extensive catalogue of the planets outside of our solar sysem, using interactive visualisations and animations. There is a 3D map of the Milky Way showing the locations of all known exoplanets, with the ability to zoom in on each planetary system.
It is frequently updated when new discoveries are made and is maintained by Hanno Rein, a professional astronomer.
Pocket Universe: Virtual Sky Astronomy – £1.99 – iOS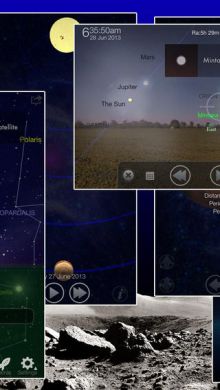 Pocket Universe is known as one of the best apps around for exploring the solar system and learning about what lies out there.
The app has an exploration option similar Star Chart, but you can also choose to look through your phone's camera and have a chart displayed over the real sky.
There is also up-to-date news and observation tips on what might be coming up, so that you don't miss any important intergalactic events that might be taking place.
Mobile Observatory – £3.95 – Android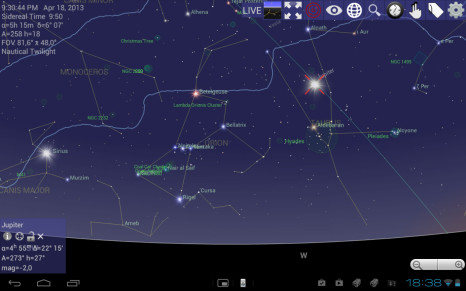 An android alternative to Pocket Universe, this app is very similar and has the zoomable sky map and calendar of celestial events.
There is also an interactive top-down view of the solar system and detailed catalogues about thousands of different things in the universe, from the Bright Star Catalogue (with information on over 9,000 stars) to the Hidden Treasures Catalogue.
Moon Phase Pro – £0.69 – Android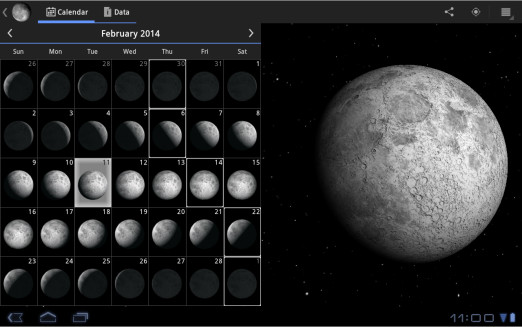 Moon Phase Pro is a HD and 3D interactive simulation of the moon, that looks at shadows, craters and even earthshine, reflected earth-light which is visible on the dark side.
A moon calendar will show you any moon phase from the years 1900 to 2100, and there are notifications for major phases, so there is no chance of missing the next eclipse.
UFO Camera Gold – £0.69 – iOS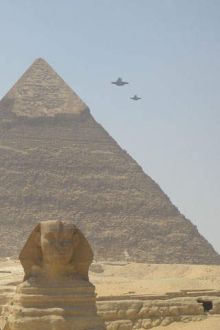 UFO Camera Gold shows you how easy it is to forge your own alien photos, and is not really for budding astrologers, but more to indulge the prankster in you.
Use snaps from your camera's photo album or take new ones, and place a picture of a UFO in the sky.
Great for playing a trick on your friends, but please don't send any of the pictures you create to the media and claim they are real.