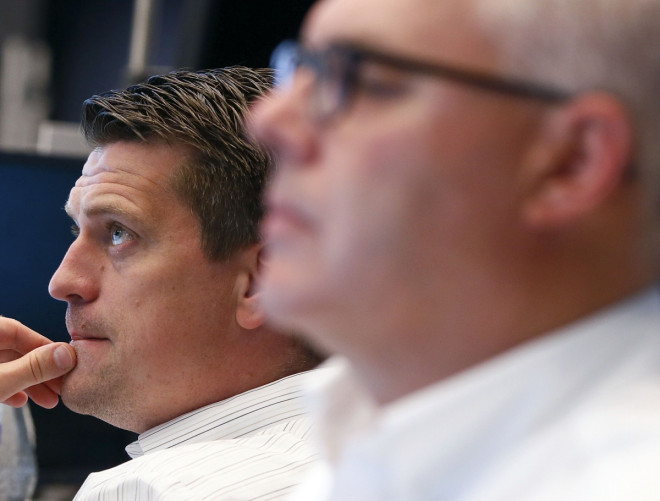 Global equities hovered near a one-month low on 17 March as investors contemplated the economic impact of potential western sanctions on Moscow, after Russia won the Crimea vote on 16 March.
The MSCI world equity index, which tracks shares in 45 nations, was largely steady on the day, trading near the one-month low hit on 14 March.
Market players are worried that sanctions on Moscow, which could negatively impact Russia's already deteriorating economy, could also impact European firms exposed to Russia.
Russian intervention in the Crimean peninsula could create a new cold war in Europe, British foreign minister William Hague warned on Monday.
Lloyds Bank said in a note to clients: "From an economic perspective, data releases [on 17 March] are likely to play second fiddle to the Ukrainian reaction. The final estimate of euro area HICP inflation is rarely a cause of much interest.
"Following surprising stability in February after declines recorded in German and Italian rates (broadly explained by increases in Spanish and French rates) and the growing debate about further policy stimulus from the ECB in response to deflation risks, markets will pay today's release some heed. We forecast no change to the preliminary estimate."
"The US sees a number of releases. After months of activity indicators being depressed by an extreme winter, the first indicators for March should begin to post firmer readings. We forecast rebounds in both the Empire State survey (to 8 from 4.5 last time around) and the NAHB construction survey (to 51 from 46).
"Both would remain subdued by pre-winter standards, but unseasonal weather still affected the US in early March and it may be another month before we can be confident that the data are completely free of distortion. The US also publishes February's industrial output. We forecast a flat outturn, despite expecting some rebound in manufacturing production following January's steep decline," Lloyds added.
In Asia
Earlier in the day, in Asia, Japan's benchmark Nikkei share average led losses and finished 0.35% lower. The Shanghai Composite index was the best performer in the region, finishing 0.96% higher.
The MSCI's broadest index of Asia-Pacific shares outside Japan was flat, staying near 14 March's one-month low. It dropped 2.9% in the week ended 15 March, its biggest decline in more than six months.
Crimea Vote
Russian news outlets reported on 16 March that 95.5% of Crimeans voted to leave Ukraine and join the Russian Federation.
Russia's lower house of parliament has said it would pass legislation allowing Crimea to join the federation in the "very near future."
Meanwhile, US President Barack Obama, rejecting the referendum result, warned Russian President Vladimir Putin that the US was ready to impose sanctions on Moscow.
Wall Street Down
On Wall Street, indices ended lower on 14 March ahead of the vote in Crimea.
The Dow ended 43.22 points, or 0.27%, lower at 16,065.67. The index finished 2.4% lower for the week ended 15 March.
The Nasdaq finished 15.02 points, or 0.35%, lower at 4,245.40 points. The index lost 2.1% for the week, the worst weekly decline in 11 months.
The S&P 500 closed 5.21 points, or 0.28%, lower at 1,841.13. The index shed 2% for the week.