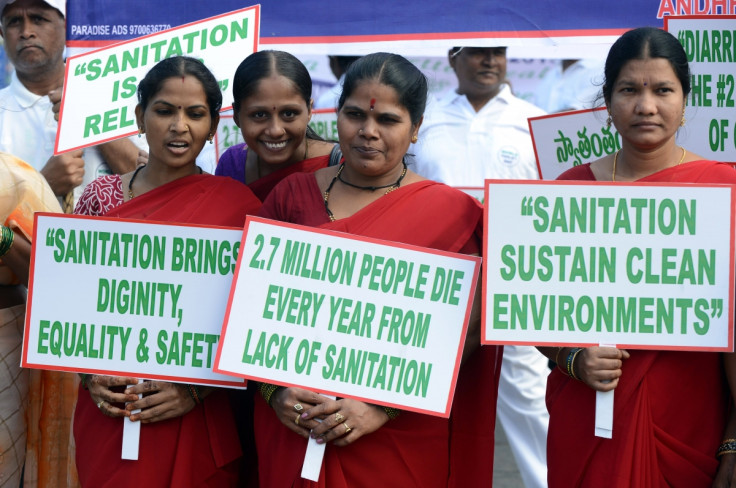 Of the world's seven billion people, 2.4 billion do not have access to improvised sanitation. Around one billion people defecate in the open, increasing the risk of disease and malnutrition, especially for women and children. At least 10% of the world's population is thought to consume food irrigated by waste water.
World Toilet Day aims to raise awareness about all people who do not have access to a toilet, despite the basic human right to water and sanitation. It is a global development priority and the water crisis itself is the number one global risk based on impact to society, according to the World Economic Forum.
To find out more about World Toilet Day, join in the conversation on Twitter with the hashtags #WorldToiletDay and #WeCantWait.
One third of the global population lives without access to a toilet.
Around the world, one third of all schools lack access to safe water and adequate sanitation.
More people globally own a mobile phone than a toilet.
One in ten people, around 663 million (Twice the population of the United States), lack access to safe water.
Poor sanitation is linked to transmission of diseases such as cholera, diarrhoea, dysentery, hepatitis A, typhoid and polio.
Around the world, at least 1.8 billion people use a drinking-water source contaminated with faeces.
Women in India, China, Brazil, Sierra Leone, Afghanistan, South Sudan and many other countries are forced to go to the toilet outside. They are forced to walk to dark and dangerous locations to find private areas to relieve themselves, particularly at night, where they are vulnerable to attack.
A WaterAid study in Lagos in Nigeria showed that a quarter of women who lacked access to sanitation had first or second hand experience of harassment, threats of violence or physical assault, linked to a lack of a private toilet.
Defecating outside poses a major public health risk. Going to the toilet near rivers or other water sources spreads diseases like diarrhoea, which is the second most common cause of death in children under five as of 2012.
One third of all healthcare facilities lack a safe water source in low and middle-income countries.