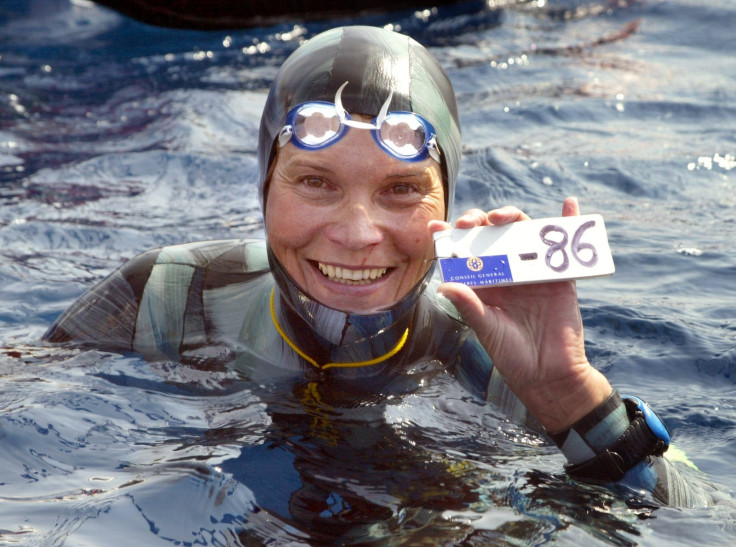 The world's greatest free diver, Natalia Molchanova, is feared dead after going missing following a dive off the coast of Spain. Molchanova was diving near Formentera, one of the Balearic Islands, when she went missing on Sunday 2 August.
Molchanova, 53, holds 41 world free diving records, and 23 world champion titles.She was diving without fins to a planned depth of 35m, and it is feared she may have been caught up in a strong underwater current.
In free diving competitors attempt to reach greater depths for longer times without the aid of breathing equipment. Molchanova can hold her breath for nine minutes, and in May reached a depth of 71 metres off the coast of Egypt.
In a joint statement, Molchanova's family and Aida International, the freediving international federation, said "Search efforts have been ongoing during daylight hours and the next day since she was reported missing by three peers. She disappeared while diving approximately two miles (3.2 km) north-west of the port of La Savina at Poniente de es Freus.
Spanish police said that divers had unsuccessfully searched the area Molchanova went missing in, and an underwater robot had been brought in to search greater depths.
Her son, 28-year-old Alexey Molchanov, also a world champion free diver, seemed to have accepted her death. He told the New York Times: ""It seems she'll stay in the sea. I think she would like that."