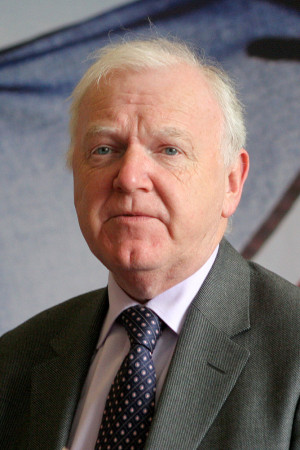 A hospital has apologised after the wrong body was released and cremated for the funeral of Member of European Parliament (MEP) Philip Bradbourn. An investigation is under way after Good Hope Hospital in Sutton Coldfield, Birmingham, released the body of another man with an almost identical name to be cremated instead of the late Tory MEP.
Bradbourn, 63, died in December 2014 after being diagnosed with bowel cancer. He had represented the West Midlands as an MEP since 1999 and was awarded an OBE in 1994 for his public and political service.
He was scheduled to be cremated at Wolverhampton's Bushbury Crematorium on 16 January. However, the body of Philip Bradburn, who died in December at the University Hospital Birmingham, was cremated by mistake instead.
A second service has now been held for both of the deceased, reports the Express and Star. The Heart of England Foundation Trust, which runs Good Hope Hospital, confirmed they are looking into the incident.
Dr Andrew Catto, executive medical director and interim deputy chief executive of the Trust, said: "This is an incredibly distressing situation and we are very sorry that this has happened. We are carrying out a full and urgent investigation between all the parties involved. This is a rare incident and we are offering support to those close to the deceased.
"Once the Trust became aware, it acted immediately. We are committed to finding out precisely what happened and reducing the possibility of it happening again. This occurred in spite of the fact that mortuary procedures conform to nationally defined standards and are subject to periodic audit. We are committed to supporting the request for privacy in this matter from those close to the deceased."
A spokesperson for Central England Co-operative Funeralcare, which operates the mortuary that released the bodies, said: "The Society's Funeralcare operation provides services to a number of hospitals within the Birmingham area, but it is not our policy to comment on behalf of any of these organisations. The Society is supporting one of our partners in a full investigation, but is not able to comment further while the investigation is ongoing."
University Hospitals Birmingham NHS Foundation Trust said: "We have been asked to be part of the investigation into this unfortunate incident and will fully co-operate with the parties involved."
Following his death, Prime Minister David Cameron described Bradbourn as a "well-respected and effective" politician who had a "truly admirable" dedication to public service.