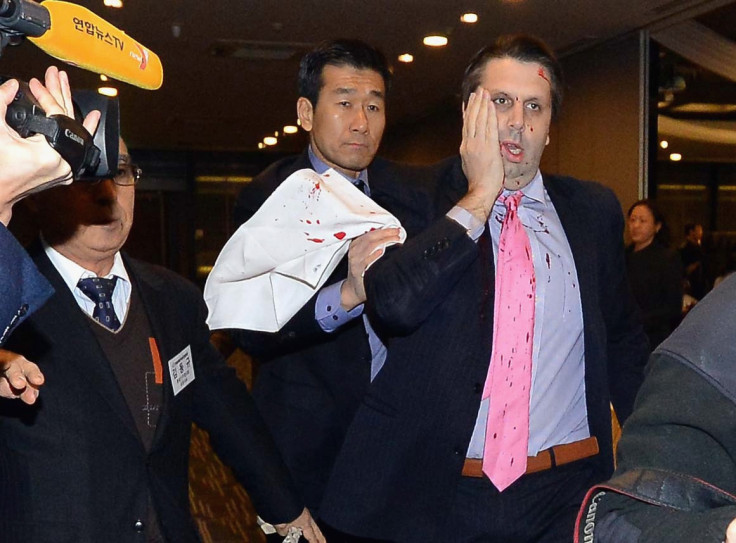 Top US politician John Kerry hit back after a senior diplomat was slashed in a bloody knife attack by a suspected North Korea sympathiser.
Secretary of State Kerry insisted the attack in Seoul, South Korea, would not "intimidate" the United States, after Pyongyang hailed it as "righteous".
US ambassador Mark Lippert was rushed to hospital and needed 80 stitches in his face and hand after a knife-wielding man lunged at him, shouting: "South and North Korea should be reunified."
Speaking to Saudi Arabia, Kerry said: "The United States of America will never be intimidated or deterred by threats or by anybody who harms any American diplomats."
North Korea has become increasingly angry about joint military exercises by the United States and South Korea.
AP reported the suspected attacker was Kim Ki-Jong, 55, an activist well known to the authorities in Seoul. Speaking after the incident, Pyongyang said it was "just punishment for US warmongers" and an "expression of resistance".