Keep up with David Cameron's 'cowardly' TV debate U-turn [Infographic]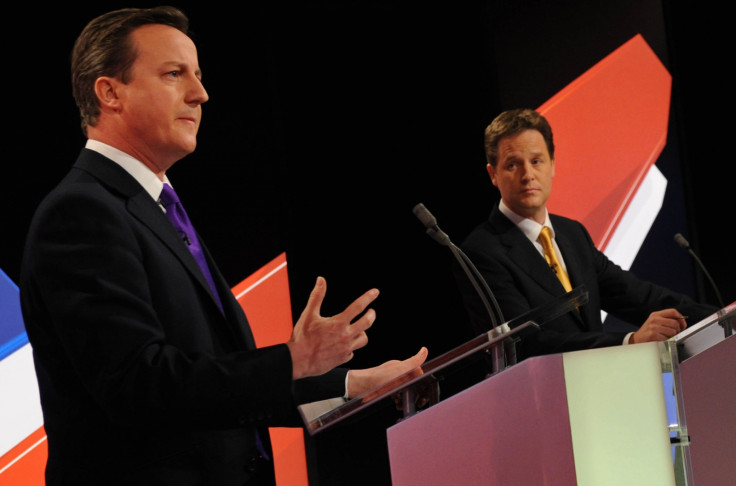 David Cameron has been accused of cowardice after issuing an ultimatum on the TV debates ahead of the general election.
The prime minister said he would take part in just one 90-minute-long debate, which would have to include the leaders of all seven established parties.
The move comes after Labour leader Ed Miliband pushed him on the issue during Prime Minister's Questions.
Cameron had previously said he was in favour of TV debates ahead of the 2015 general election. But he has put forward a number of proposals to the broadcasters about the set-up.
Initially, he was not happy that Ukip would be included in the debates and not the Greens. He called on Channel 4, Sky, BBC and ITV to adjust their format.
The broadcasters obliged and offered a debate with all seven established leaders and a head-to-head with Miliband.
The prime minister's latest demand, if accepted, would rule out the Miliband head-to-head and any other debate apart from the seven-way exchange.
In light of the row that has erupted around the TV debates, IBTimes UK has collated some of Cameron's comments on the subject since 2010.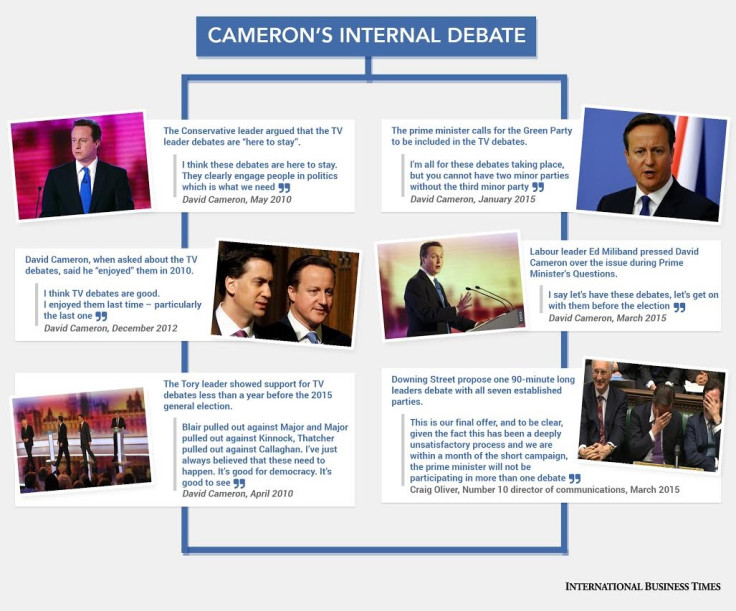 © Copyright IBTimes 2023. All rights reserved.