WWE: Here's why The Undertaker was never 'the face' of the company
The Deadman is scheduled to fight Roman Reigns at WrestleMania 33 on 2 April.
If there is one superstar who is a constant in the WWE, it is The Undertaker. The WWE Universe and the entertainment company cannot refute this fact as the Deadman's career shows it all.
So, why was he never "the face" of the company?
A report from Inquisitr explains that the WWE was looking for their "poster boy" outside its promotion as the wrestler's role was to carry the company following his debut in 1990.
When "the main guy" Hulk Hogan left, the company took the wrestler's help in the transition into the Stone Cold era along with Bret "The Hitman" Hart and "Heartbreak Kid" Shawn Michaels, the report added.
The opportunity to make the WWE star the top guy on the roster came again, but the company did not do so during the Attitude Era. Again in the 2000's, he was not made the main guy as Batista, Brock Lesnar, and Triple H helped push WWE into the John Cena era.
Even though The Undertaker was not made the top guy during his prime, no one can take away his accomplishment in a career that spans over 26 years. His gimmick still keeps pro-wrestling fans all around the world wanting for more.
Both age and the brutal fights that he has had over the years, have taken a heavy toll on the wrestler's body. Despite that, he is booked to square off with Roman Reigns at Wrestlemania 33, which takes place at Camping World Stadium in Orlando, Florida, on 2 April. Reports suggest that this will be The Undertaker's last fight, which is meant to push The Big Dog as the new face of the company.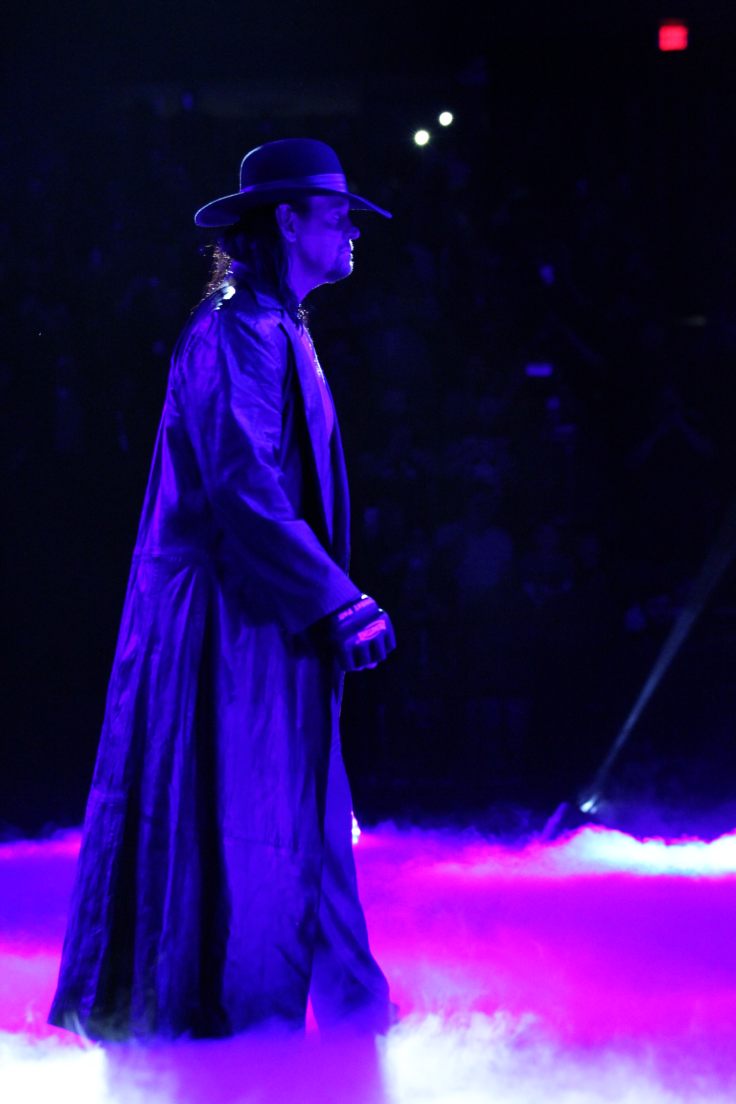 © Copyright IBTimes 2023. All rights reserved.