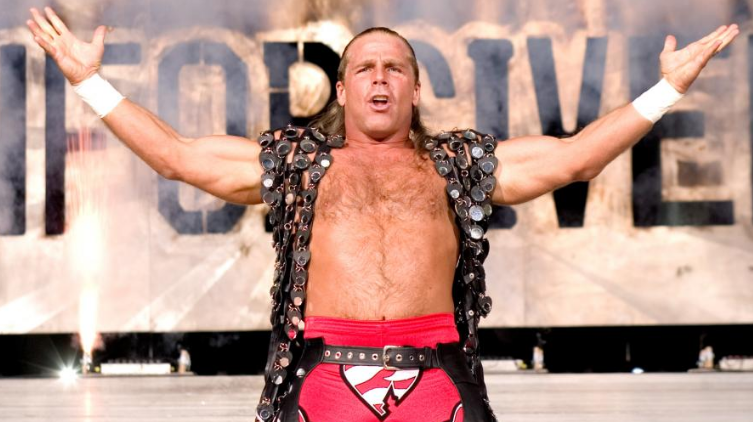 Shawn Michaels has revealed why he turned down WWE's offer to switch from Raw to Smackdown in the mid 2000's when the blue brand organised matches, which today are deemed as some of the best fights the WWE has ever held.
During the period, the Smackdown roster boasted the likes of The Undertaker, Kurt Angle, Eddie Guerrero, Rey Mysterio, Edge among others.
Speaking on a recent Facebook Q&A, The Heartbreak Kid said he refused to go to Smackdown from Raw because of his new found faith in his religion.
The WWE Hall of Famer, who is set to make an appearance at Monday Night Raw along with the Deadman on 9 January, explained that if he had accepted the offer then it would have clashed with his bible study, which he went for on Tuesdays.
"There are things I wouldn't compromise on. There was a time in my career after I went back that they wanted me to go over to Smackdown, which taped on Tuesday nights, which would have affected my wife's bible study and mine," the former wrestler said. (Via Comicbook)
"And it was just something that I wasn't going to do. They said 'we can't cut your contract in half. Do whatever you gotta do,' I said you need to understand the good Lord has already decided how much I'm going to make this year, there's nothing you can do to change it."
Michaels previously had talked about what made him stop doing drugs and alcohol after years of abuse. Michaels said that he quit his addictions with the help of his wife Rebecca Curci and new found faith in his religion.
"Lo and behold, one day I found myself in the parking lot for Cornerstone Church. I'm drawn to this place, I know that the good Lord is trying to tell me something and I know it's in that big building. And I say, look, I'm looking for a Bible study. The lady looks at me and I think at first she thinks I'm going to rob the place. This gentleman sticks his head out of the office, he says you can come to mine, Wednesday night 7'o' clock," he said. (Via Sportskeeda)