Samoa Joe has opened up about his fight with Brock Lesnar. The Destroyer has said that the Beast Incarnate does not like to pre-plan his moves for his matches.
Speaking on Tampa Bay's 102.5 The Bone, the former NXT fighter said the former UFC heavyweight champion is a "shaved gorilla" who does not know how strong he really is. He is very intimidating in the squared circle, Joe said.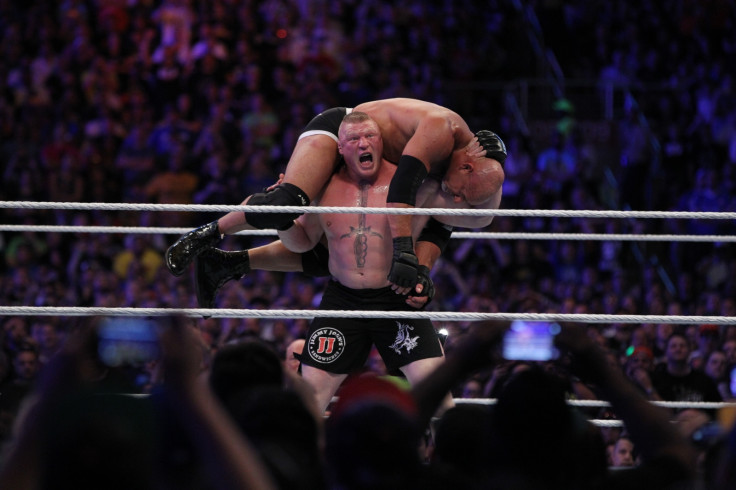 Joe squared off with Lesnar at the Great Balls Of Fire pay-per-view (PPV) after he won the fatal five-way match against Roman Reigns, Seth Rollins, Finn Balor and Bray Wyatt at Extreme Rules for the number one contender to the Universal Championship. Joe did his best when he fought Lesnar at the PPV event but the latter managed to retain the Universal Championship with the F5.
"Not a lot of people get into Brock Lesnar like I did. Brock is every bit as intimidating as you'd imagine he would be times two. No, I mean, he's a shaved gorilla," Joe said as transcribed by WrestingInc.
"It's just he's stronger than strong. I don't even think he even realizes how strong he is. I mean, he [has] got great control, but he is 'The Beast'. He's a big dude."
Joe said unlike him some people might not want to face Lesnar without planning out the moves for a match.
"When you're going in there and you're going to get into it with Brock. Brock isn't going to work on a lot of stuff; he's going to want to go out there and he's going to want to get down," he said.
Joe also said that working with Lesnar was like working with a bigger Kurt Angle. However, he added that the Olympic Hero is "crazy".
"We just had the documentary about him and everything I said is true. If Kurt Angle's leg fell off, he'd hop twice as fast to make up for the loss of mobility, man. There's no quit in him. It was kind of a nice primer to get ready for Brock."