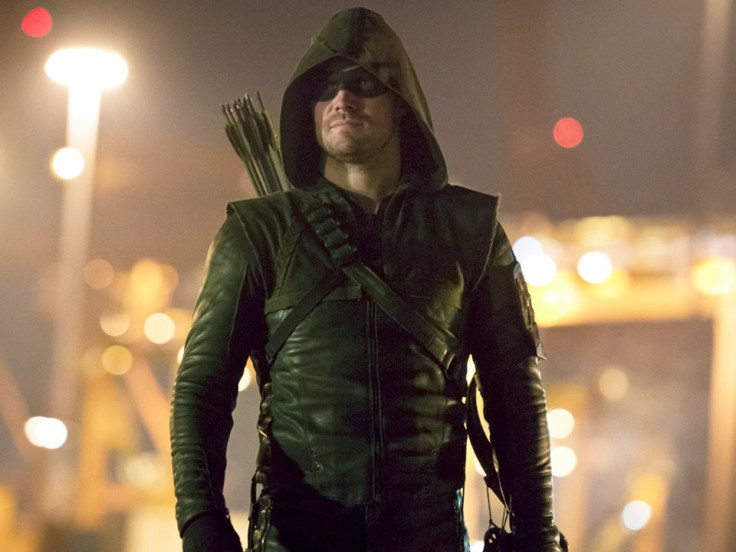 Is WWE really building up an Arrow vs Stardust match for this year's SummerSlam? Well, Arrow star Stephen Amell seems to deny it but then the actor has misled fans over social media earlier (remember the time when he teased that Oliver might not return after Arrow season 3's midseason finale?).
Amell and Stardust's recent encounter on WWE Monday Night Raw and subsequent indirect interactions sparked rumours that the duo might meet again, only this time it'll be in the ring during WWE SummerSlam 2015.
However, Amell posted the following tweet recently, denying the rumours:
Lots of rumors circulating that I'm fighting @StardustWWE at Summerslam. Not true. Cody wants no piece of me.

— Stephen Amell (@amellywood) May 31, 2015
Well, most likely the matter ends there but if the following tweets and Stardust's invitation/ challenge to Amell/ Arrow are anything to go by, fans looking for an Arrow vs Stardust match should not lose hope, just yet.
You tread carefully @StardustWWE -- Or I'll be back. pic.twitter.com/wuZ56wIIKu

— Stephen Amell (@amellywood) May 26, 2015
Time for a break. Features to film. Wrestling moves to learn. Revenge to be had. Kiddos to be cuddled.

— Stephen Amell (@amellywood) May 26, 2015