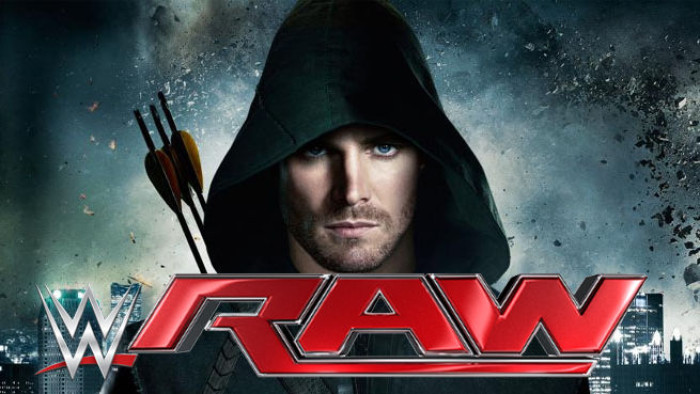 The big highlight of this week's Monday Night Raw clearly turned out to be Arrow star Stephen Amell's encounter with Cody Rhodes aka Stardust.
Amell, who plays Oliver Queen on Arrow, and will soon be seen as Casey Jones in Teenage Mutant Ninja Turtles 2, was greeted with a ringside hiss from Rhodes prior to the wrestler's match. Afterwards, Amell warned Stardust to "tread carefully," else he'll be "back."
You tread carefully @StardustWWE -- Or I'll be back. pic.twitter.com/wuZ56wIIKu

— Stephen Amell (@amellywood) May 26, 2015
However, it looks like Arrow and Stardust might be seeing each other again soon. Watch below as Stardust extends an invitation to Amell for a return to Raw saying their fates go "hand in hand."
Stardust refers to Amell as "the man with a bit of an identity crisis," before he adds more insults. He then goes on to state, "I know who he really is - he is the Arrow," which is apparently the proton to Stardust's electron. When it comes to returning to Monday Night Raw, Stardust tells Amell, "Please, be my guest." (via Comicbook.com)
Will Amell accept Stardust's invitation/ challenge? Could fans be treated to a special Arrow vs Stardust match on Monday Night Raw? Amell's latest tweet, which reads, "Wrestling moves to learn. Revenge to be had" definitely teases the possibility.