WWE: Why Dudley Boyz aren't a legendary tag team according to Road Warrior Animal
He says the Dudleys should look at the Road Warriors' accomplishments.
Road Warrior Animal has said that the Dudley Boyz can't say they are a legendary tag team as they have not achieved what he and his tag team partner Road Warrior Hawk have accomplished in their pro-wrestling career.
Speaking on Hannibal TV, Road Warrior Animal said although he has nothing against D-Von or Bubba Ray, he thinks the duo should look at Road Warriors' achievements before talking about being the greatest tag team of all-time.
Road Warrior Animal listed his tag team's achievements, including 14 world championships, which they won at various promotions.
"Not only are you going down to Portland and winning those titles, going to Mexico City - I've been a part of 14 different belts. Even Hawk and I have been at least 10, 12 different titles," he said as transcribed by Wrestling Inc.
"The only team ever to take the international belts out of Japan, and defend them against the AWA, NWA, and not WWF, but those titles and the WCW titles, and made the international belts famous. They ain't done that. I have nothing against The Dudleys, but let's be real to all the fans out there."
He, however, said that the Dudleys are great but not deserving enough to go down in history as a legendary tag team.
"So the Dudley's come out here and say that kind of crap, they really need to think about it and before they open up their mouth and say 'Okay, did we really do anything that was better than The Road Warriors?' The answer is simple, no. Are they great? Yeah, they're great. But they're not The Road Warriors. They're not gonna go down in history as a legendary status."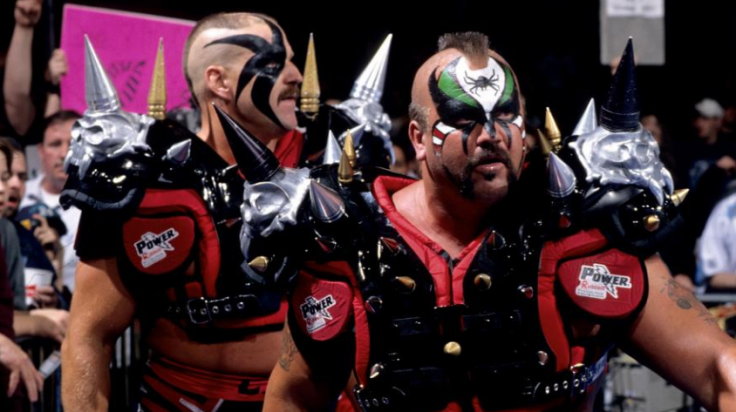 © Copyright IBTimes 2023. All rights reserved.