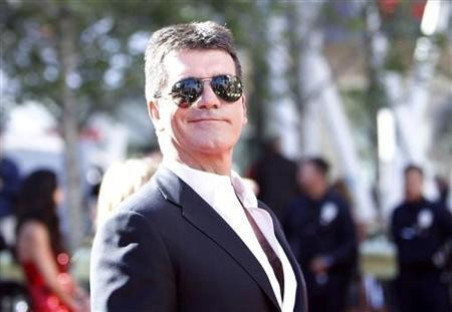 Simon Cowell has raised $1m (£600,000) by singing the Power Rangers theme tune in front of a crowd.
The music mogul, who has made a career from judging the singing abilities of other wannabes, found himself in the spotlight at a recent charity event.
The X Factor boss was put on the spot by Haim Saban, the creator of Power Rangers, who vowed to donate $1m to the charity Friends of Israel Defence Forces if Cowell belted out the show's theme tune.
In the footage captured by celebrity site, TMZ, Cowell performs the first line of the famous theme tune after some encouragement from Saban and the packed room.
After singing "Go go Power Rangers" the ever-reluctant star agreed to donate $250,000 of his own money to the cause if he could sit out the rest of the jingle.
He may be getting a taste for singing in public. During the X Factor USA auditions in Denver, Colorado, he was persuaded to sing Fools Rush In by his fellow talent show judge Kelly Rowland after he was less than impressed with one contestant's attempt at singing 1940s classic.
"I knew that voice was always there," Rowland said after the impromptu performance.