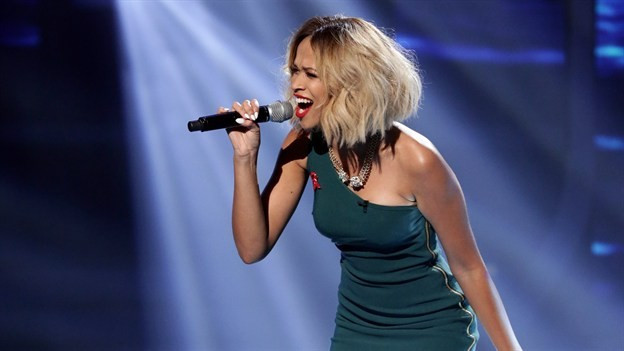 She may have missed out on a spot in last year's X Factor semi-final, but it looks like Tamera Foster has still come out on top.
The 17-year-old singer has been signed by Simon Cowell's label Syco.
The talented teenager, who came fifth on the ITV talent show, bagged herself a lucrative record deal, which makes her the youngest artist on the label's roster.
She took to Twitter to announce that she was over the moon to have landed her "dream job".
Her timeline was soon inundated with congratulatory messages of support.
Ahead of the big reveal she teased fans by tweeting : " So guys io have newssss"
Foster's stint on the show was embroiled in controversy as she constantly forgot song lyrics during the auditions and live shows. She also made headlines when it emerged that she had been caught shoplifting and had also boasted online about smoking marijuana.
But Cowell is said to have looked past all the drama and is hoping to market the young star as a British Rihanna.
"Tamera's incredible. She got a rough time on the show because she forgot her lyrics all the time, but she's incredibly young," a source told the Sun newspaper.
"There's definitely something special about her. She's a potential superstar in the making."