Adult website YouPorn has launched a statement urging Xbox 360 owners to access free pornography via their consoles.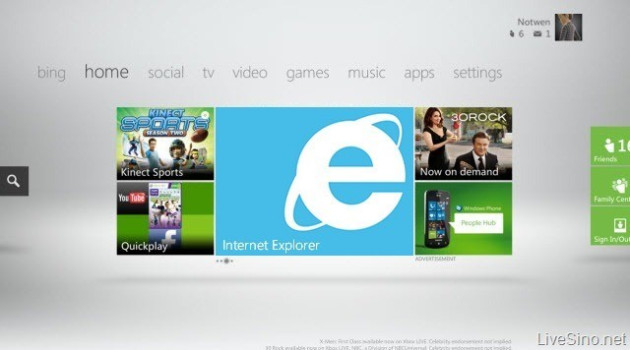 A new software update, which is set to release "this fall" according to TechCrunch, will feature an Xbox friendly version of Internet Explorer, which YouPorn promises will give players easy access to hardcore pornography. In a statement on its website, YouPorn wrote:
"Gamers and free porn lovers around the world rejoice. Thanks at long last to the introduction of Internet Explorer for XBox, you can now tap in to and stream all your favourite free YouPorn videos right from your XBox.
Microsoft has been quick to respond, pointing out that the update provides a web browser, not direct access to pornography, and that concerned parents can add content restrictions to their children's consoles. Speaking to Kotaku, Microsoft explained:
"To be clear, we are adding Internet Explorer to Xbox Live, not specific adult content providers like YouPorn or any other specific website content. Additionally, we give members and parents the option to turn this feature on or off for their accounts. Access to Internet Explorer for all Child accounts is blocked by default."
The Xbox software update will also integrate Microsoft's 'SmartGlass' technology, allowing users to navigate Internet Explorer and the Xbox dashboard using their Windows Phone.