Microsoft has confirmed the Xbox One will go on sale in the UK and aroud the world on 22 November costing from £429.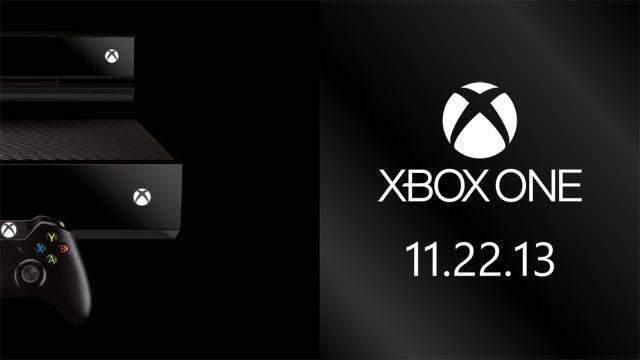 Microsoft's next generation console will go on sale in the a week earlier than its main rival in the UK and Europe, Sony's PlayStation 4, which will launch in the UK on 29 November, but a week later than the PS4's US launch on 15 November.
Then Xbox One is already seen to be playing catch up to Sony's PS4 following a number of botched announcements by Microsoft, which saw the company initially focus on the entertainment aspects of the consoles rather than the gaming credentials before switching tact following fan apathy towards the new model.
The Xobx One will go on sale in 13 launch markets (Australia, Austria, Brazil, Canada, France, Germany, Ireland, Italy, Mexico, New Zealand, Spain, UK, and USA) on 22 November with "many more markets" following in 2014.
Must Read: Xbox One - First Impressions
Microsoft has also had to back track on a number of features planned for the console. The company initially announced it was going to impose strict DRM restrictions on new games - before backing down in the face of customer anger and plans to have it always connected to the internet in order to play any game were also scrapped.
Another issue facing Microsoft in the lead up to November's launch is pricing. The Xbox One will be £80 more expensive than the PlayStation 4 which will launch costing £349 for the basic bundle.
One of the main reasons for the higher cost is through to be the inclusion of the second-generation Kinect sensor which comes as standard with all Xbox Ones. Initially it was thought the Xbox One would only work when the Kinect was connected, meaning developers could count on it being available to all players, but Microsoft executive vice president Marc Whitten confirmed this was not the case last month.
In a not-so-subtle dig at Microsoft, which made a high profile U-turn on many of the Xbox One's controversial policies, Andrew House of Sony Entertainment Europe said at the announcement of the PS4 release date:
"While others have shifted their message and changed their story, we were consistent in sticking with policies and a model that was fair and consistent with consumer desires."