The Xbox One has gone on sale worldwide, with fans queuing up for midnight launches across the UK, US and Europe, eager to play Microsoft's answer to the PlayStation 4.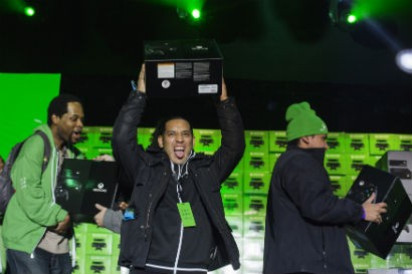 More than 300 branches of video game retailer Game opened at midnight to sell the console, which is priced from £429 in the UK - £80 more than the PS4, which is already on sale in the US and launches in the UK on 29 November.
Although the One is more expensive than the PS4, Microsoft's console comes with the new and upgraded Kinect motion sensor.
Where Sony is aiming the PS4 directly at gamers, Microsoft has taken a wider approach with the Xbox One by putting a heavy emphasis on the console's multimedia and entertainment features.
The Xbox One is Microsoft's third video game console, coming after the Xbox 360 from 2005 and the original Xbox, which was launched in 2001.
To celebrate the release date, Microsoft took over London's Leicester Square with a free two-hour show attended by members of the public. On its website, Microsoft is offering gamers the chance to create and download a fake sick note to give to their employer, explaining why they will be skipping a day to play the console.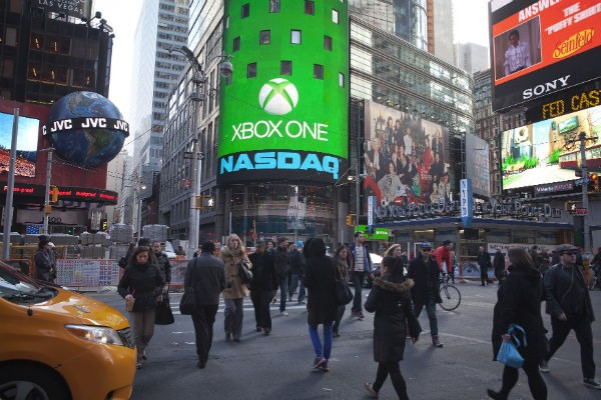 Having played with both consoles, IBTimes UK can confirm that their gameplay and graphics are near-identical, and only marginally better than the Xbox 360 and PS3, although no doubt this will change over time.
What the Xbox One uniquely offers, is support for up to eight controllers (compared to the PS4's four), and the ability to attach external USB hard drives, should the console's 500GB drive not be large enough.
The One also features facial recognition and a comprehensive list of voice controls to be used with the Kinect sensor.
Launch titles exclusive to the Xbox One include: Crimson Dragon, Dead Rising 3, Fighter Within, Forza Motorsport 5, Killer Instinct, Lococycle, Peggle 2, Powerstar Golf, Ryse: Son of Rome, and Zoo Tycoon.
Read More: