Xbox One's new Windows 10 update will make features load 50% faster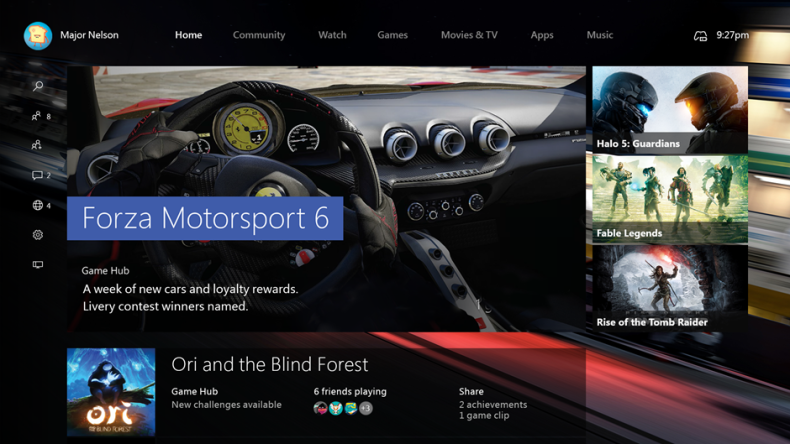 The forthcoming Windows 10 update for Xbox One or Xbox One Experience update is expected to introduce a handful of exciting features including a redesigned interface, a new community section and backwards compatibility for Xbox 360 game titles. The new update is also expected to make certain Xbox One features load up to 50% faster than the Xbox 360 counterpart, according to Xbox engineering head Mike Ybarra's official statement in a recent interview on Major Nelson Radio.
According to Gamespot, citing a recent Microsoft test report based on tracking load time data for Xbox 360, Xbox One, and the new Xbox One Experience Update, it is ascertained that some "popular gaming features" will load up to 50% faster in some cases. There is no word from Ybarra on what these features would be, although he stated in a recent chat with Microsoft's Larry Hryb on the Major Nelson podcast that Xbox One users can expect a "new level of speed and responsiveness", following the Windows 10 update.
With the update being specifically developed for integration into Xbox One, avid Microsoft console fans could expect a highly-customised version of Windows 10 coming out in November with new accessibility features based on OneCore. Ybarra also hints at working on a preview program for the Xbox app on Windows 10, with an early insider build proposed for September release.
"Windows 10 for desktop PCs has incredible momentum right now," Ybarra said. "We're going to bring all of that efficiency to Xbox One."