As the latest Xbox Live update begins rolling out today (23 October) Microsoft's director of programming Larry Hyrb has revealed several new features for the Windows 8 Xbox service, which is due to launch on 26 October.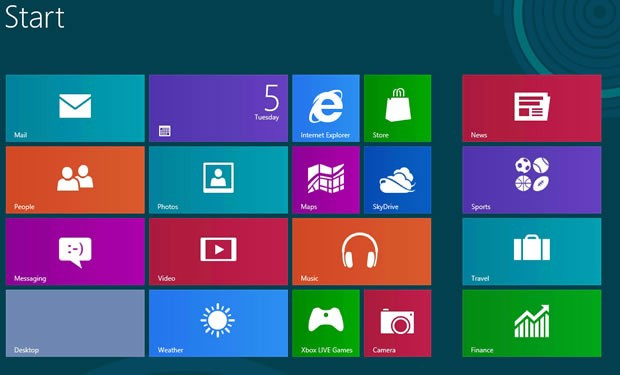 Writing on his blog, Hyrb explained how Xbox will "light up" Windows PCs and tablets:
"With the launch of Xbox on Windows 8 on October 26, we are launching Microsoft's premier entertainment service. This is the year Xbox will light up entertainment on your Windows 8 tablet or PC. We want to make Windows the best place for gaming, the best video experience bar none, and combine all the elements people love about music into one service."
Hyrb continued, outlining the new Xbox Games, Music and Video Services, as well as SmartGlass, which allows users to control their Xbox console using a Surface tablet or Windows Phone 8 smartphone:
"Xbox Games for Windows 8 will bring many of the games you already know and love, like Angry Birds Starwars, Jetpack Joyride, Fruit Ninja and more. These games will be playable on any Windows 8 PC, laptop or tablet.
"Xbox Music is a brand-new service, built from the ground up, to meet all your music needs across your tablet, PC, Phone and TV.
"Xbox Video is a first run video service offering tens of thousands of movies and TV shows for buying or renting in HD.
"When the Xbox SmartGlass app launches on tablets, PCs and smartphones, it will include key foundational experiences for interacting with your Xbox 360, such as dashboard and app navigation and Internet Explorer control, like text input, scrolling and pinch and zoom."
Games already confirmed to support SmartGlass include Forza Horizon and Halo Waypoint.
According to The Verge, Microsoft is planning to drastically lower Xbox and Kinect prices at various stores across the US, to coincide with Windows 8. A 250GB 360 console is rumoured to cost as little as $99 (£60) for a limited time.
A similar scheme was introduced in July 2012, when the Xbox 360 was available at official Microsoft stores for $99, as long as buyers also purchased a two year Xbox Live subscription at $15 a month.
Whether a similar offer will be available in the UK is yet to be revealed.