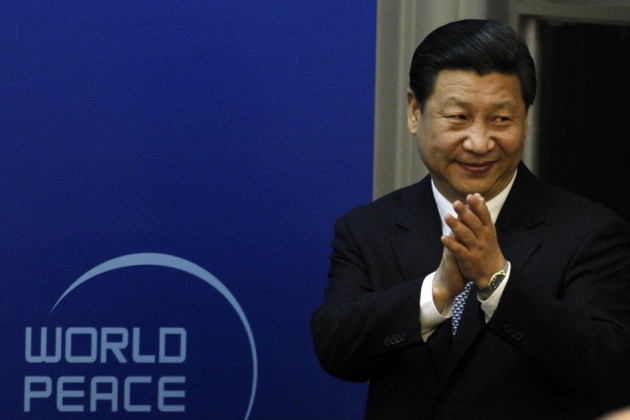 Putting an end to fortnight-long speculation, China's Vice President and heir apparent Xi Jinping made a public appearance Saturday.
Xi attended a science event at a Beijing's Agricultural University, said the country's official Xinhua news agency, which showed several photos of him there.
The pictures were quickly released to the media, together with a bulletin in English confirming that Xi was alive and well - but, true to its form, the Communist party offered no explanation for his mysterious absence from view over the previous fortnight, just weeks before he is due to be unveiled as China's next paramount leader.
The rumour mills were working overtime, even hinting at a power struggle.
It has been a tradition in China to keep the state of health of its top leaders a secret. Despite the international media's intense interest in Xi's absence, the government-controlled media have remained silent.
Xi's visit to the university, where he participated in National Science Popularisation Day, an event for which he might not normally have time, lasted just 45 minutes, the Telegraph reported.
His face was perhaps slightly pale and lined in the Beijing sunshine, but there was little sign of any illness or injury that would prevent him from taking power for the next decade.
He had not been seen in public since 1 September and cancelled scheduled meetings with high-level dignitaries including U.S. Secretary of State Hillary Clinton.
Sources told Reuters Jinping had been under bed rest after he hurt his back while swimming.
On China's micro-blogging site Weibo, his name has been blocked, but users had already started cheering their new leader's emergence calling him "crown prince."
His absence and emergence come at a crucial time when the party is preparing for handover of power.