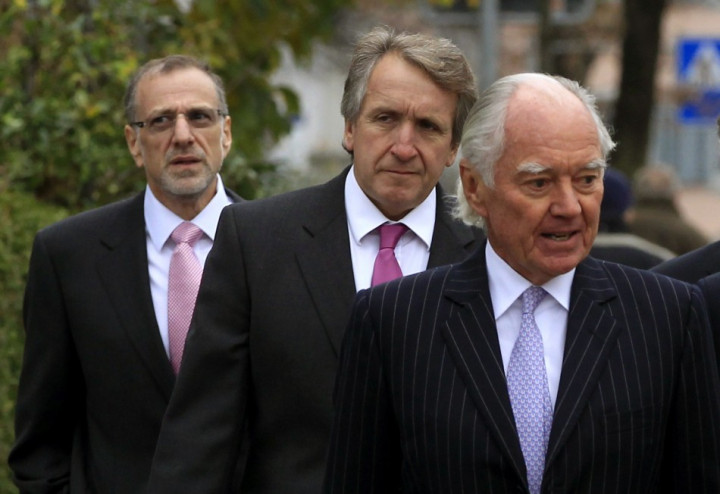 Xstrata shareholders have given nod to the mining giant's merger with commodities trader Glencore International creating a mammoth company in the natural resources sector.
The shareholders, however, rejected paying the controversial retention packages of about £140m to the senior managers, vetoing the recommendation of the Xstrata's board.
Xstrata noted in a filing with London Stock Exchange that 78 percent of its shareholders had opposed the retention bonuses for 70 key employees at an extraordinary shareholder meeting in Zug.
As many as 87 percent of the investors rejected the proposed 'golden handcuffs' which included those abstained from voting.
Acknowledging investors' dislike for the board, Xstrata Chairman John Bond said he will resign upon finding a replacement. Previously, he served as chairman at HSBC and Vodafone.
" In the light of shareholders' decision not to support the board's recommendation, I have informed the Xstrata plc board and Glencore's current chairman that, once the merger has completed, I intend to instruct the board to commence an orderly process to appoint a new independent chairman of Glencore Xstrata plc," Bond said.
The year's largest deal valued at about £56bn now requires the clearance by regulators in Europe, China and South Africa. The European Commission's ongoing initial review on the merger will terminate on 22 November. In case of doubts, the Commission may refer the case to an in-depth review.
The mining mega-merger was made public on 7 February, when the companies agreed an all-share deal, offering 2.8 Glencore shares for every Xstrata share. Following the announcement, Qatar's sovereign wealth fund had started increasing its stake in Xstrata and secured more than 10 percent Xstrata stake in June.
In May, the companies detailed the deal, highlighting a retention package worth millions for Xstrata CEO Mick Davis, who was to head the combined group, and other key managers.
After Qatar Holdings demanding a better deal, Glencore raised its offer to 3.05 shares, with Glencore CEO Ivan Glasenberg replacing Davis as the head of Glencore Xstrata.
In November, Qatar Holdings that was holding a 12 percent stake in Xstrata gave its support to the merger. However, it noted that it would abstain from the 20 November voting over the incentives scheme. Glencore, which is the largest shareholder with a 34% stake in Xstrata, was not allowed to vote.
The merger would result in the creation of the world's fourth-largest natural resources conglomerate with a market capitalisation of more than £50bn and almost 130,000 employees. It will have operations in over 30 countries, joining Xstrata's coal, nickel, zinc and copper mines with Glencore's cotton-to-oil trading empire.
Xstrata shares closed at 986.60 pence, up 3.11 percent, on 20 November, while Glencore shares gained 1.58 percent to close at 331.75 pence.