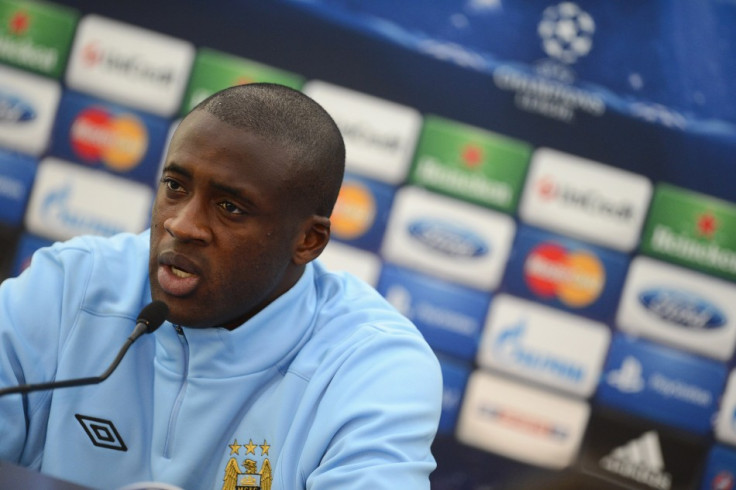 Yaya Toure's agent has revealed that the midfielder could leave Manchester City after the club failed to wish him on his birthday.
The Ivory Coast international's birthday was two days after the Citizens won their second Premier League title on 11 May. The player's agent, Dimitri Seluk says the club's attitude towards his client is unacceptable as he feels Toure was instrumental in City's title success.
The 31-year-old was the top scorer in the league for Manuel Pellegrini's side with 20 goals. He also managed nine assists from 35 appearances. Seluk has admitted that City not wishing their star player has made Toure upset and he is considering his future at the Etihad.
"There is a big possibility Yaya will leave this summer. He is very upset. What happened at his birthday means the club don't care about him. It was proof," Seluk said.
"They can say whatever they want, "Oh we like him but we forgot". Forgot? About Yaya? The player who helped you to be two-times Premier League champions? The guy who helped you win the FA Cup and League Cup?"
"In a normal team, his team-mates and club would at least give him good wishes. But when you win the title and two days later you have a big party to celebrate the title and nobody comes to Yaya to say happy birthday, what more do you want?"
"If a player like Yaya went to Liverpool and they won the league for the first time in 24 years, Yaya would be a god in Liverpool."
"But at City, Yaya is no hero. He's nobody. That's how the club make him feel. He's very upset and he started thinking about leaving the club. And he will leave if things carry on like this."
"We're not doing this for more money. We probably can go for less money to another club. If they think they can buy everything, they are wrong. I think these people don't care. Only stupid people would want Yaya to leave," Toure's agent concluded.
The Mirror reports Toure is ready to take a pay cut and return to his former club Barcelona in the summer transfer window.