Yemen: Houthi rebels capture strategic city of Taiz as UN warns of civil war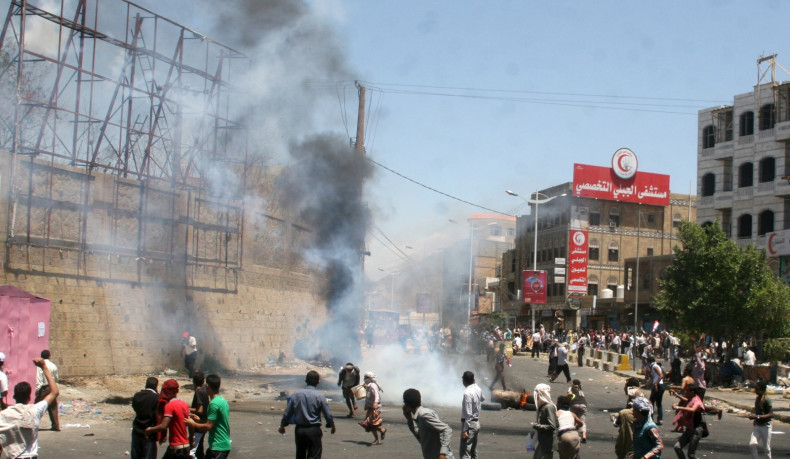 Houthi rebels have seized Yemen's third largest and strategically important city of Taiz as the UN envoy for the Arab nation warned the country is on the brink of a civil war.
Government officials confirmed that the rebel fighters, who are opposed to Yemeni President Abd-Rabbu Mansour Hadi, have overrun the international airport in the city along with a neighbouring province.
Bringing down security buildings and other state-run facilities in Taiz, the Shiite Islamists, who are primarily from the northern part of the country, have set up their own security checkpoints.
Taiz is the cultural capital of Yemen which lies about 390kms from capital Sanaa.
The power struggle between Hadi and former president Ali Abdullah Saleh backed by the Houthi militia has forced the 100-odd remaining American military personnel in Yemen to evacuate, US officials confirmed.
The snowballing crisis has also stoked fears that the Arabian peninsula country is gradually descending into conflict zones like Iraq, Syria and Libya.
Jamal Benomar, acting UN special envoy to Yemen, said in a video message from Doha: "It would be an illusion to think that the Houthis could mount an offensive and succeed in taking control of the entire country,"
"It would be equally false to think that President Hadi could assemble sufficient forces to liberate the country from the Houthis."
Earlier, the 15-member UN Security Council had convened for an emergency session to address the situation in Yemen.
"Any side that would want to push the country in either direction would be inviting a protracted conflict in the vein of an Iraq-Libya-Syria combined scenario," Benomar told the council.
In a separate video link, carried by the Houthi-run television channel Al Masirah, Houthi leader Abdel Malik al Houthi warned: "What is happening in Iraq and Syria should be examples for Yemen. And sadly, we are starting to face what those countries faced."