London Underground repair workers have voted for strike action just hours before a 24-hour drivers' walkout on two tube lines and amid threats of more industrial action by Night Tube staff.
Some 67% of RMT tube fleet maintenance workers – who are responsible for keeping the train stocks in working order – agreed to industrial action in protest against a number of perceived employer breaches by TfL.
The union's complaints include the reduced staffing levels – the very issue at the heart of bitter disputes between TfL and RMT station staff that were finally resolved earlier in February.
RMT General Secretary Mick Cash said: "This level of flagrant abuse and ignorance of long-standing policies and procedures is unacceptable and the anger among RMT Fleet grades members is clear following this overwhelming mandate for strike action and action short of a strike."
A 24-hour strike by drivers belonging to the Aslef union on the Central Line and Waterloo and City Lines commences at 9.00pm this evening (21 February). Drivers are unhappy about the "forced displacement" of staff from one depot to another.
Yesterday it emerged that Night Tube drivers from both the RMT and Aslef will be asked to vote on whether they wish to strike against "discrimination" towards them that inhibits their chances of career progression.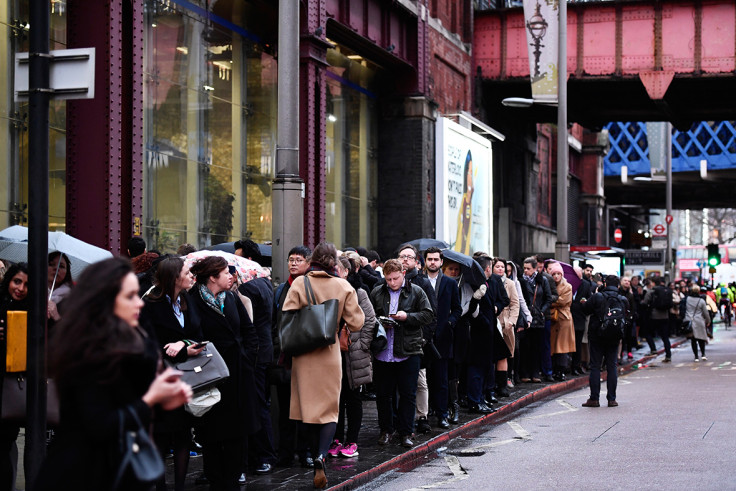 The RMT claim Night Tube operators "have been prevented from moving into vacant full-time positions for a period of at least 18 months". Aslef members have until the end of March to return their ballot papers.
Commenting on the fleet workers vote, Cash said: "The ballot result will now be considered by RMT's executive and it is down to London Underground to start taking this list of grievances seriously, to stop trying to impose fundamental changes to agreed policies and working conditions and to halt the bullying and harassment of our reps. RMT remains available for serious talks."
Commuters breathed a sigh of relief when the dispute between RMT station staff and TfL was finally resolved on 13 February. A 9 January walkout had brought London to its knees, forcing commuters to walk across the capital for hours in wintry conditions.
Strike action by fleet maintenance workers is unlikely to be as catastrophic but at the very least it piles yet more pressure on TfL, who are now fire-fighting industrial action from all sides.
A TfL spokesman said: "We urge the RMT leadership to work with us constructively on the issues it has raised rather than threaten unnecessary industrial action."