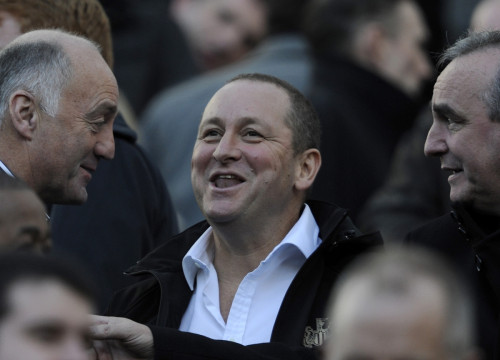 Groundhog Day in the Premier League. Yohan Cabaye, the spearhead of one of English football's most unpredictable and self-destructing clubs in Newcastle United, leaves for grander designs. Not predictably for another rival but for Paris Saint Germain, continental football's modern day answer to Marie Antoinette.
At 28 years old, and despite scoring 18 goals and making 10 assists in two-and-a-half years at St James' Park while attracting the advances of Arsenal and Manchester United, the rumoured £23m sale represents good business for Alan Pardew's men, although it might be hard to concede for Toon fans.
However, though the sale points towards financial security as the north east coffers are bolstered (perhaps at the expense of a flirtation with qualifying for Europe) the horrors that await Newcastle fanatics are all too familiar.
Most, a word used with a significant heap of circumspect, clubs would use this influx of money to stage a major rebuilding project. Pardew would be forgiven for licking his lips at the prospect of conducting key-hole surgery on a first team in badly need of a rejuvenated spine.
The Newcastle boss is not expected to be handed such license. Of late, owner Mike Ashley's policy has been one of what we have, we hold while the club's fortunes have fluctuated with increases degrees of concern.
The summer of 2012, albeit following the addition of Papiss Demba Cisse from Freiburg who had inspired the club to their highest league finish for eight years, saw a string of insufficient and pitiful additions of which only Vernon Anita remains with any substantive presence.
A horrid campaign which included more defeats than even during their relegation season of 2008/09 followed, as did a relegation battle not settled until the penultimate weekend of the term. Ashley was warned.
Half-way through the season came a splurge in the January transfer window. A French quintet including Mathieur Debuchy and Moussa Sissoko arrived, deals which masked the £7m sale of Demba Ba to Chelsea.
An improvement of sorts was made, but the month both emphasised what an outgoing of £10m can do for a club's fortunes and how one frugal summer and leave a side on the precipice.
Lessons had seemingly not been learned upon this summer, with not a single permanent addition made while Joe Kinnear slipped into role as pantomime villain. Which side of the line Newcastle's impressive season falls it hard to tell, though austerity cannot be justified as continuity
While Newcastle's campaign will not fall like a pack of cards, it now has its limits following Cabaye's departure. The greatest fear is the trend of relying on improvement and closing the stable door after the horse has bolted will be repeated during the next 12 months.
Supporters won't be fooled by the imminent arrival of long-term target Luuk de Jong from Borussia Monchengladbach on loan, another short-term solution while Ashley ducks and dives genuine investment and proper ambition.
Until then, player sales at Newcastle will continue to fund Ashley's other business interests and stifle Pardew's hopes of building a club to be reckoned with; an all too familiar sentiment.