Yorkshire Building Society's New Mortgages Cheaper Than Help to Buy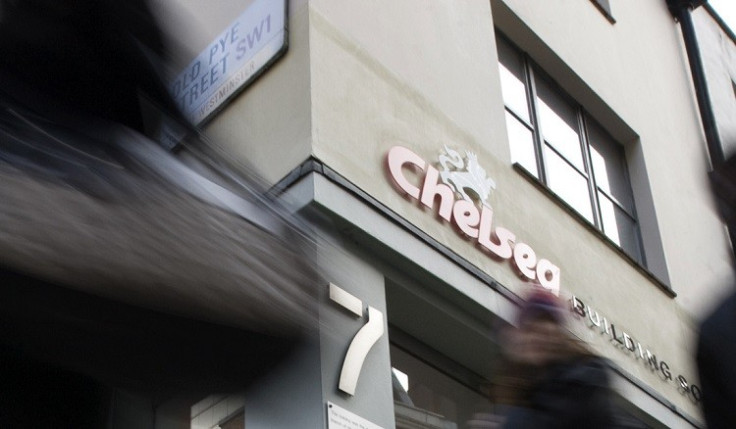 The Yorkshire Building Society, the second largest in the UK, has begun offering a new range of mortgage products, some of which are cheaper than those available under the government's Help to Buy scheme.
The Yorkshire Building Society is offering a range of two and five year fixed-rate deals to first time with deposit rates starting from 4.59%.
The new mortgage products - 36 in total - will be made available through Yorkshire and its subsidiaries, Norwich & Peterborough, Barnsley and Chelsea Building Societies
The 95% loan to value products vary slightly across the different brands but all are available for home buyers and movers for loans worth up to £500,000.
Some of these rates are lower than the initial rate offered by the banks signed up to the government's Help to Buy Scheme.
Chris Pilling, chief executive of Yorkshire Building Society Group explained the building society's reason for the move and why it was staying out of the government's Help to Buy Scheme.
"We are delighted to be launching the largest selection of 95% LTV mortgages available from any lender in the UK, and delivering good value for our members at the same time.
"We support the intentions of the Help to Buy Mortgage Guarantee scheme in encouraging more lenders to provide lower deposit mortgages but are able to deliver on its aims without relying on Government support," he said.
In detail, Chelsea Building Society will offer a starting rate for a fixed five year mortgage from 4.99%.
Chelsea is also offering a starting rate for a fixed two year mortgage at 4.59%.
However, both of these headline rates come with a hefty £1,545 fee (€1,838, $2,489).
Access to the scheme for customers looking to re-mortgage will be rolled out in early 2014.
Pilling added: "House prices have stabilised and improved recently to make this the right time for us to offer such a wide selection of competitive 95% LTV mortgages, and they address the toughest obstacle faced by first time buyers, and some next time buyers, which is raising a big enough deposit.
"Our fundamental role as a building society is to support, in a responsible and prudent way, as many people as possible achieve their aspirations to buy their own home. We do that day-in and day-out already and our new 95% LTV deals will allow us to help even more first time buyers."
Help to Buy?
The UK Government just extended its Help to Buy scheme which assists people looking to buy houses on November 11 in the hope it could get more financial institutions onto the programme.
It had a good start with a significant number of homebuyers applying in the first month of launch.
State-backed Royal Bank of Scotland (RBS) and Halifax, which enrolled for the scheme, said they have received a total of 2,384 applications, worth about £365m ($585m, €437m) in mortgages.
RBS received 1,075 applications, of which it has approved 169 so far. Five of those approved had already completed purchases.
Halifax, part of Lloyds Banking Group, said it received 1,309 applications, of which 80% came from new home buyers. Region-wise, the majority of applications had come from outside London and the southeast of England, where property prices are higher.
The recent six-monthly OECD financial outlook included a warning about the UK's Help to Buy scheme which it said could result in an overheated mortgage market.
© Copyright IBTimes 2023. All rights reserved.