A smartphone with an e-ink screen on the back has been launched by Russian manufacturer Yota, in a bid to extend battery life and functionality beyond that of regular smartphones.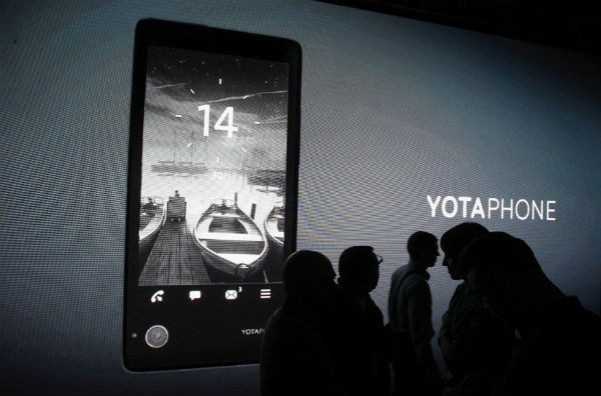 The company's first phone, which is now on sale in Russia, Austria, France, Spain and Germany, and will come to the UK in January, has a conventional 4.3in screen with an HD resolution on the front, and an e-ink screen of the same size on the back.
Because e-ink screens - as used by ebook readers like the Amazon Kindle - use very little power and can display information without using any power at all, the YotaPhone can permanently display notifications like unread messages and missed calls without using the regular battery-draining screen.
The phone uses Google's popular Android operating system (version 4.2.2 or Jelly Bean) and is powered by a 1.7GHz dual-core processor with 2GB RAM.
The YotaPhone costs €499 (£415) and will launch in the UK in January and a further 20 countries by March. The phone has 32GB of storage, a 12-megapixel rear camera, and features a tapered design whereby the phone is thinner at the top; at its thickest point, the phone measures 10mm.
Hidden information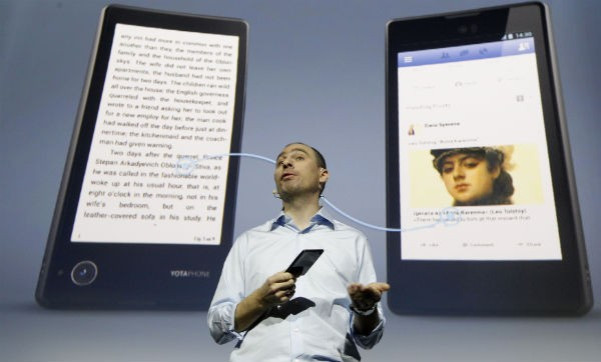 Explaining the thinking behind the phone, company CEO Vlad Martynov said: "The typical user picks up and activates their smartphone more than 150 times a day.
"Why? Because users worry that messages or information they need or want are hidden behind their phone's black screen. This is a huge distraction and can impede meaningful interaction with our friends, families and colleagues."
Anything displayed on the front screen can be saved and shown on the back. For example, users can save a map to the e-ink screen where it will remain viewable, even if the phone's battery runs out.
Ambitious
The St Petersburg-based company is best known for producing modems and routers, but believes the innovative use of an e-ink screen will offer consumers a solution to notoriously poor smartphone battery life.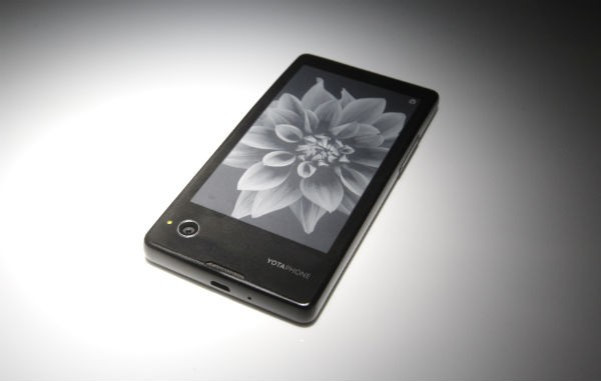 Speaking to the BBC, CCS Insight analyst Ben Wood said the phone is "an ambitious concept and although it will be considered a gimmick by many we believe there is merit in the design."
Wood added: "With many smartphone owners struggling to make the battery on their device last a whole day, the option to have a secondary screen that uses little or no power to capture and display a 'snapshot' of the main screen could be attractive."