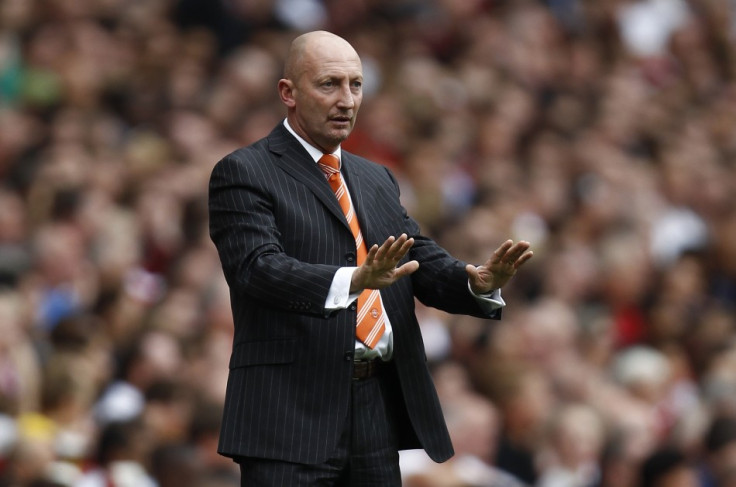 Thomas Ince has revealed that he left Liverpool in search of guaranteed first-team football, with the 19 year old already outstripping his appearances for the Reds with 10 showings for Blackpool so far this season.
Ince made the decision to leave Anfield after being offered the chance to be an integral part of Blackpool's squad, and even though the Seasiders are in the Championship, the youngster believes he made the right decision.
"A lot of players would be scared about leaving a club like Liverpool," he told The Guardian.
"It would have been very easy to stay but I just couldn't get away from the thought that I was 19 and wanted to get out and play regular football.
"I didn't want to get to 21 and still be playing reserve-team football. I was impatient to be playing and Ian Holloway was on the phone telling me I could be an important part of his team."
Despite making the move from one of the biggest teams in England to a lower league side, Ince believes that his experience at Liverpool has taught him enough that he will one day be a player to rival his own father Paul Ince's legacy.
"I've been lucky in a lot of ways. My dad had a wonderful career and has always been there to give me advice," he explained.
"I used to go to watch Liverpool train and see Jamie Redknapp, Robbie Fowler, Michael Owen, legends of the game.
"Then, when I had joined the club I had the opportunity to train with the likes of Fernando Torres and Xabi Alonso."
Ince has even set the ambitious goal of getting into the England squad, in the hopes of following his father's footsteps towards being a great player for both club and country.
He said: "I'm still only 19, so I've got a lot of things to do before I can think of that properly, but I've watched my dad playing for England and that's where I want to be one day.
"In fact, I've told him I want to get to where he did and even better. That's my plan. He says it will never happen but you've got to have dreams, haven't you?"