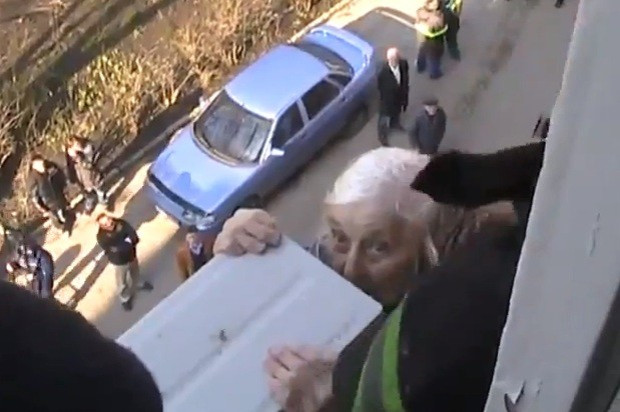 A 97-year-old woman showed her wish not to let slip of life by dangling 35 feet above ground from an air-con unit.
Ukrainian grandmother Angela Artyomova clung on to the unit - and probably her life - after tumbling out of the window of her flat in Rivne.
She came a cropper in spectacular fashion while cleaning her fourth floor home.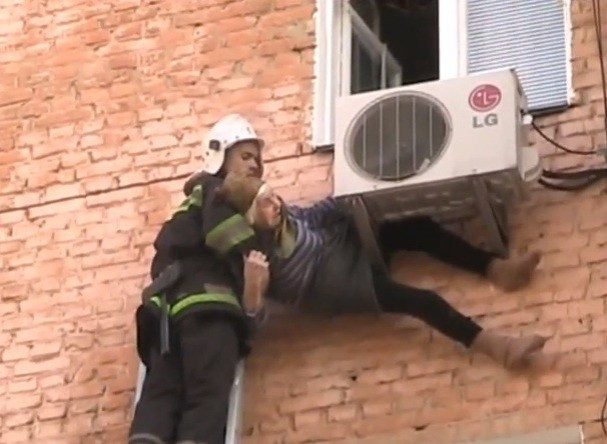 Luckily, her plummet to earth was broken by the unit beneath the window. She got her leg jammed in its bracket, leaving her hanging in the air for half an hour.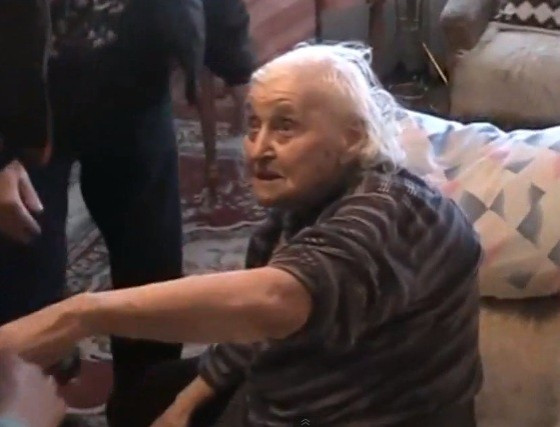 Fire crews rushed to the scene after members of the public rang the emergency services. They lifted Artyomova out of danger and back into her flat.
Artyomova reportedly joked that she had been attempting to close the window in order to "keep her sex life private."